JOIN OUR TREASURE HUNT FROM HOME!
Check the game board each week for new worksheets and activities!
Read the rules below and DOWNLOAD YOUR STUDENT MAP to keep track of your progress.
You need a treasure map to play along. Download your Eye Level Treasure Map HERE.​​
Click the red square on the game board to download the newest worksheet. Check back each week as a new square on the game board is revealed! Worksheets and activities released each Wednesday and Friday!
Need to catch up? Access previous worksheets and activities below!
TREASURE HUNT RULES AND GUIDELINES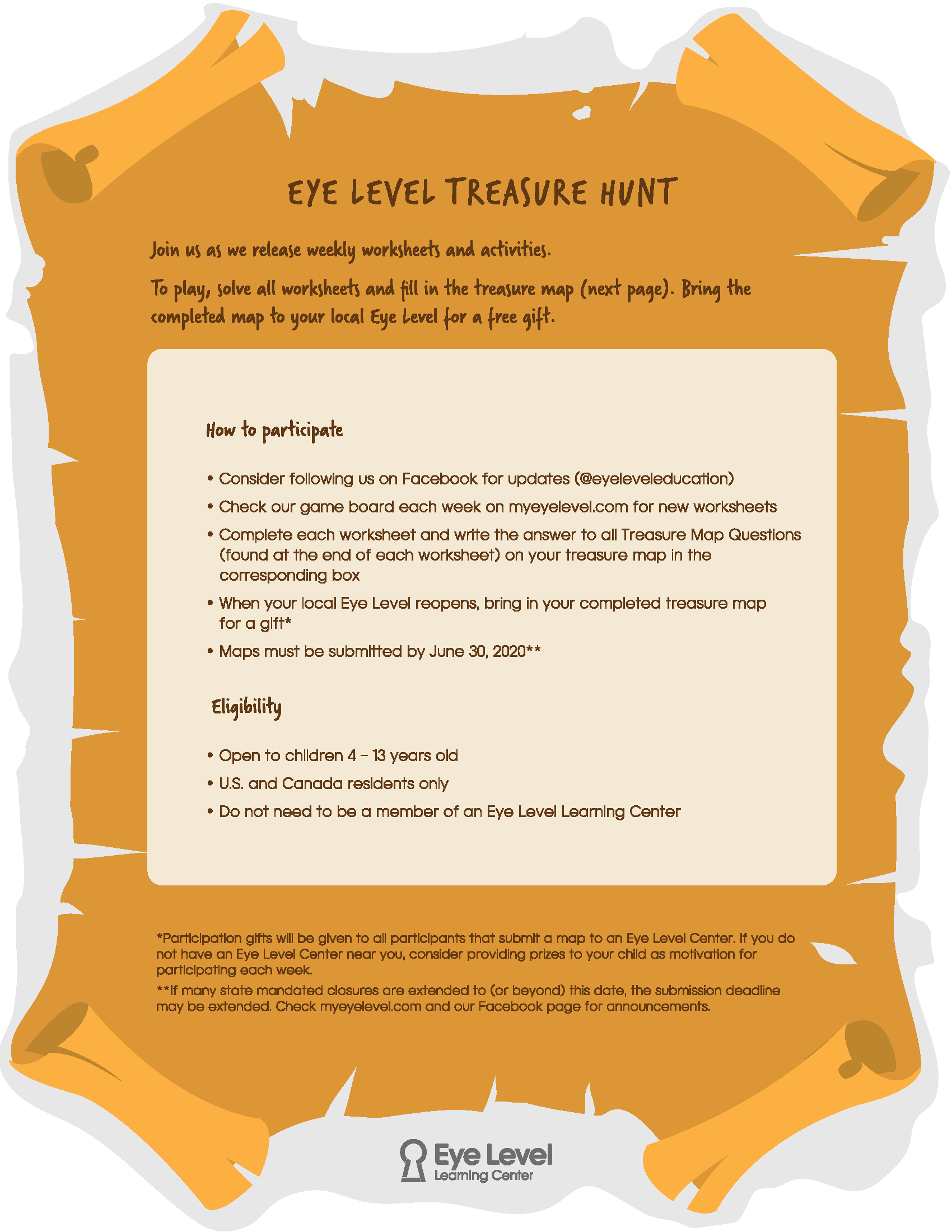 Contact eventusa@myeyelevel.com with questions.