LEARNING CENTER
OPPORTUNITIES
*Eye Level franchised centers are independently owned and operated. Franchised Eye Level centers make their own employment/staffing decisions, so please contact the center location directly regarding employment opportunities.
Eye Level employees are the key to our success!
Eye Level is the leading global supplemental education service provider aiming for our children to be critical thinkers with
self-directed learning. With our global networks of 20 countries, we provide Math and English program based on self-directed
learning instructions. Whether you're interested in teaching at one of our franchisee-owned learning centers or
bringing your expertise and passion to our corporate team, Eye Level offers numerous opportunities to work and grow.
CAREERS AT LEARNING CENTERS
Every day, talented and passionate individuals at Eye Level Learning Centers help our children become critical thinkers with
self-directed learning. If you love kids, math and English, contact your local Eye Level center to learn more about current
opportunities. There are over 200 independently owned and operated centers throughout North America – search
to find the nearest opportunity in your area!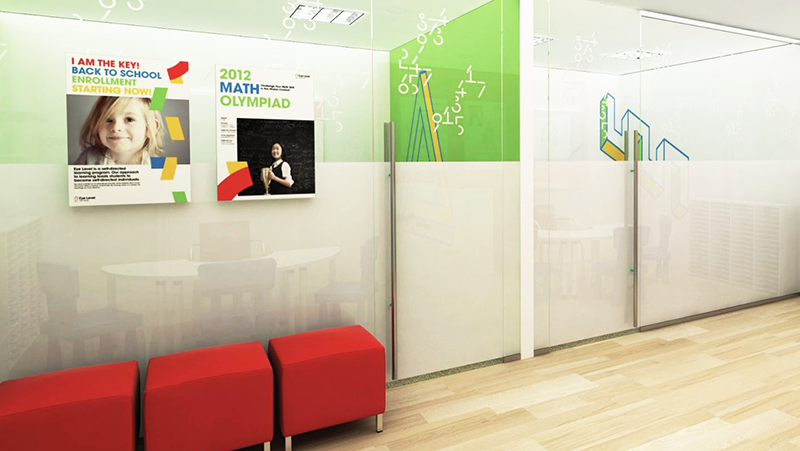 CAREERS AT CORPORATE
Our employees are marketers, accountants, curriculum designers, franchise sales executives, field consultants and more. You'll
work with smart colleagues to be the best educational company with the best people in an awesome workplace! At Eye Level
we foster a culture of honesty, passion, respect, communication and infusing hard work and fun. Come join us!
What is Eye Level?
Eye Level is a supplemental education program originated from Korea 40 years ago and now has over 2 million children enrolled in 20 countries. Daekyo, its mother company, is one of the world's leading companies in the education service market.
Catering to learners from ages 3 to 15, the ultimate goal of Eye Level is to nurture a lifelong learner, critical thinker, and problem solver who will be empowered to succeed at every level of formal education and beyond.
In more than 18 countries, Eye Level is offering franchise opportunities for its partners with an effective program, backed up by the headquarters' strong business related support.