Choosing the right learning center is an important first step when you want to reinforce your understanding of a specific subject. At our Eye Level Learning Center, our instructors are here to improve your overall comprehension, and we welcome students of every age and expertise. We'll do what it takes to accommodate your needs, and our staff are ready to consult with you about your goals.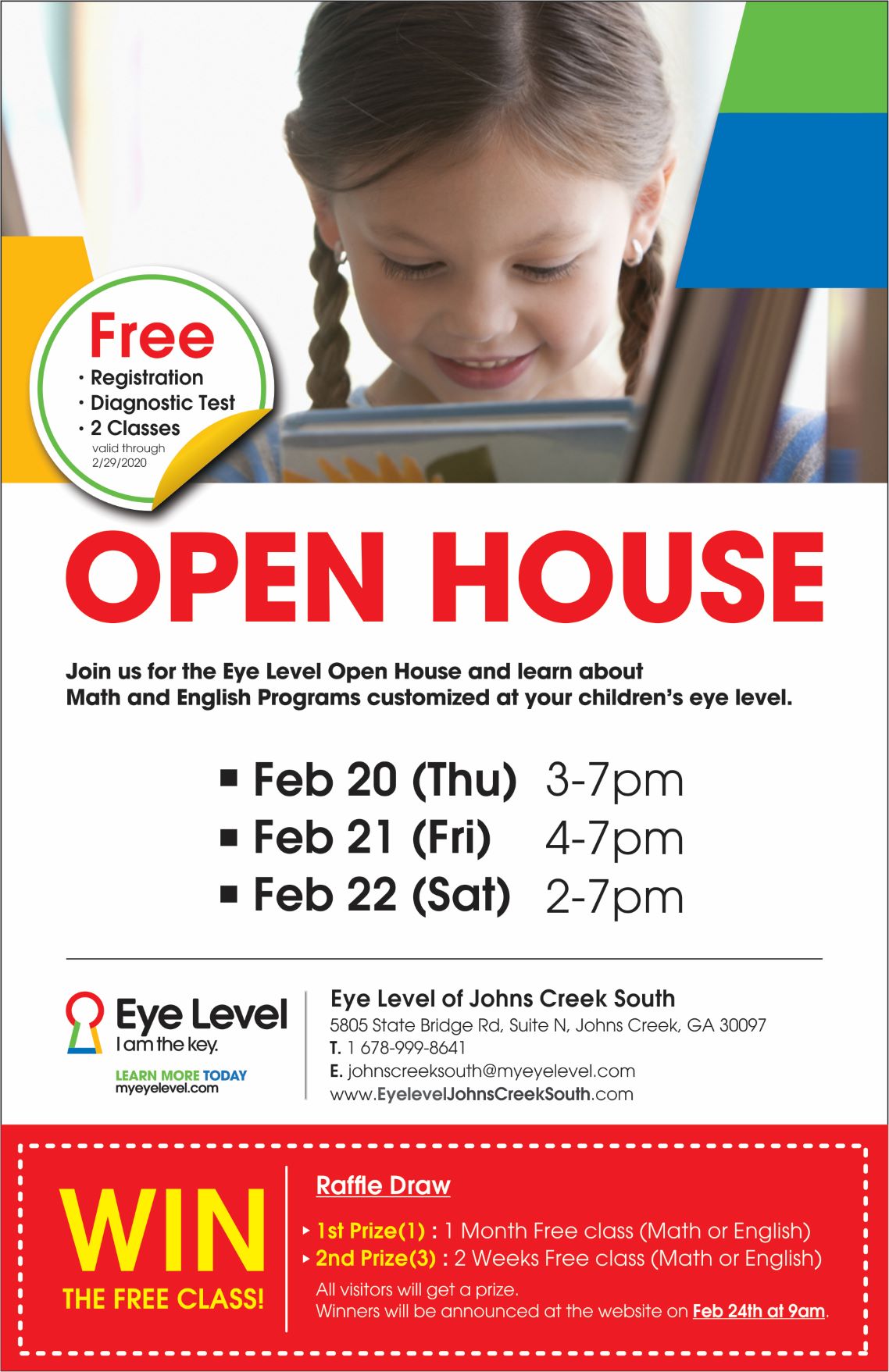 2020 Spring promotion !!
Save up to $190
Free Consultation
Free​ Registration
Free Diagnostic Test
Free ​2 classes
Valid through 2/29/2020
Students must enroll by 2/29/2020 to be eligible.
Only redeemable at Eye Level Johns Creek South.
Cannot be redeemed for cash. Not valid on prior enrollment.