At only 9 years-old, Eye Level student Rayansh Boddu is already a recognized and awarded environmental activist on a passionate mission to keep our planet safe for generations to come.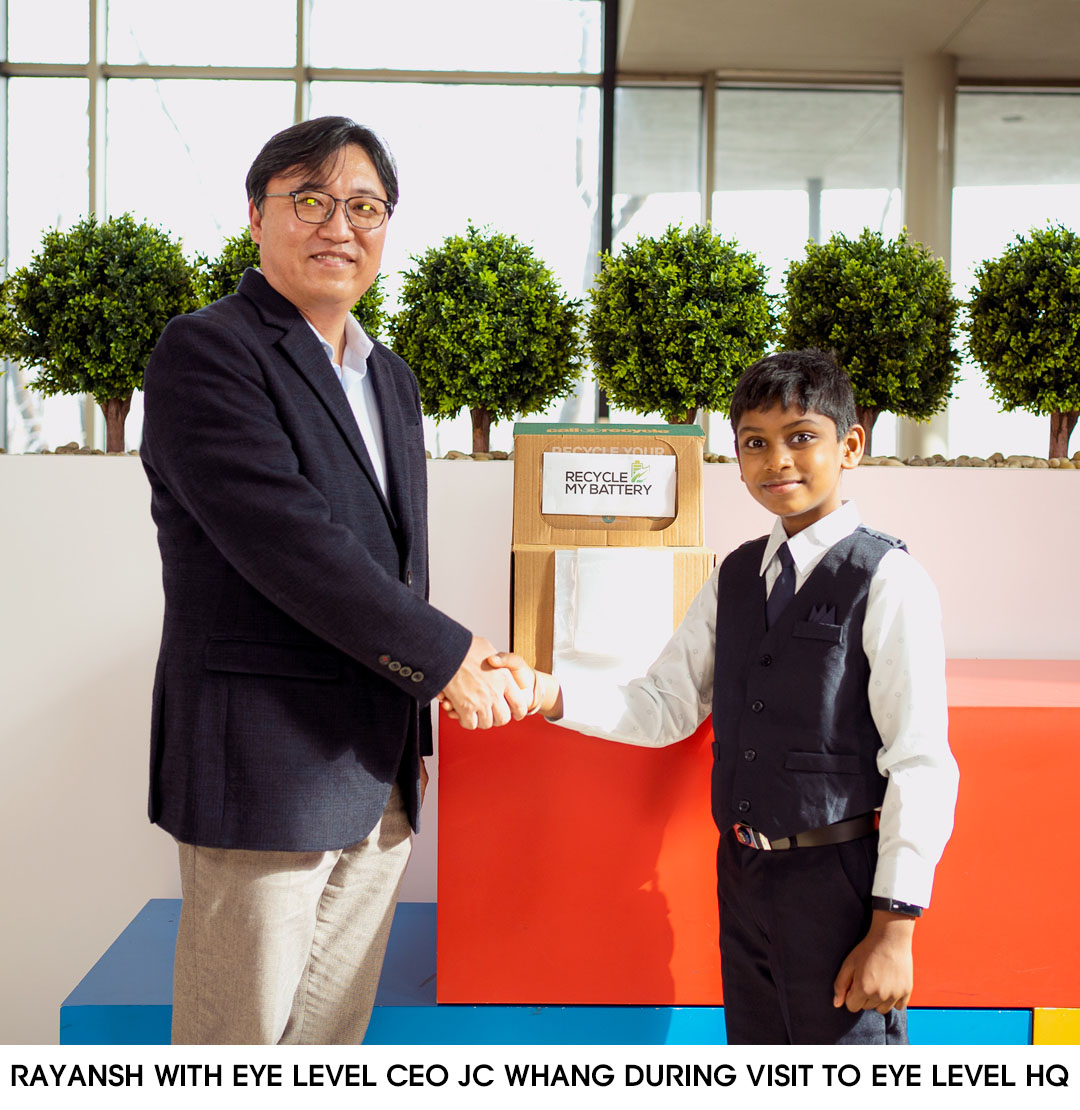 In 2019, after learning about the ill-effects of failing to properly dispose of batteries, Rayansh, a student at Eye Level of Edison North (NJ), teamed up with his friends to make a positive change. As an aspiring environmentalist and conservation biologist, Rayansh helped his friends start Recycle My Battery—a non-profit organization dedicated to educating the public on the responsible way to discard used batteries and the devastating effects of throwing them in the garbage.
As a vice president of Recycle My Battery, Rayansh visits local establishments—such as schools, libraries, and community centers—to spread awareness about the critical need to recycle batteries. Rayansh recently visited the Eye Level Headquarters in New Jersey to speak with us about his environmental efforts and to provide us with one of his organization's certified battery recycling bins.
During his visit, he explained to the Eye Level Headquarters staff the harsh but true hazards of unscientific methods of battery disposal. When batteries are thrown in the trash, they can end up in a landfill where they can leach harmful toxins into the soil and water, making these elements dangerous for all forms of life.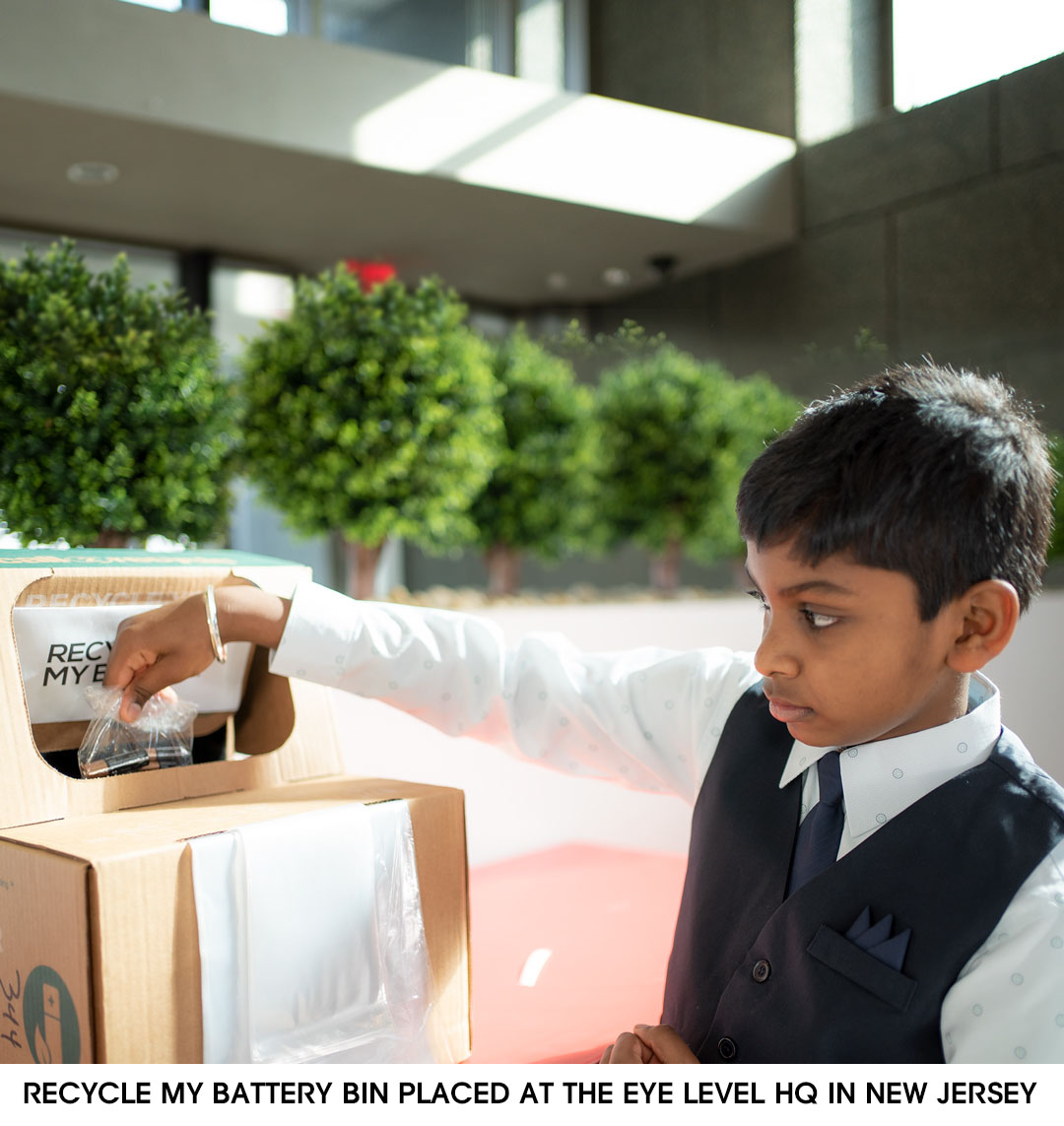 In addition to educating the public, Recycle My Battery provides local establishments with certified battery bins, making it easier for people to recycle their used batteries. The passion and hard work of Rayansh and dozens of members of Recycle My Battery has worked wonders. To date, the team of more than 150 kids has educated over two million people and recycled more than 150,000 used batteries.
"I would say that for sure [my work with Recycle My Battery] is helping me grow as a responsible person to save Mother Earth." Rayansh's respect for our planet and all that inhabit it is demonstrated in his reminder that there "is no planet B" to highlight the importance of respecting our one and only environment.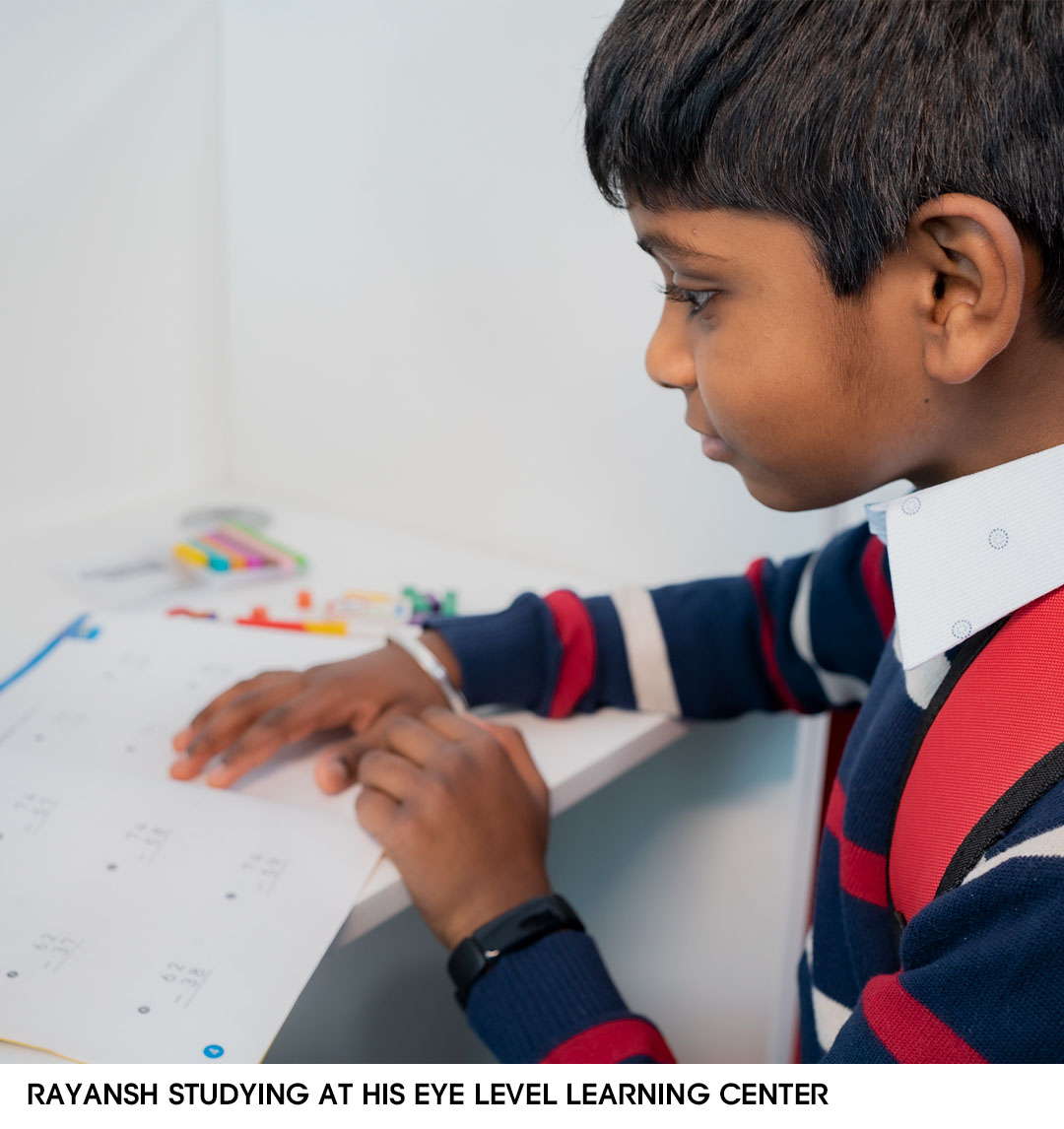 "To achieve anything in life, we have to give education a priority." Rayansh is dedicated to getting a quality education and has been studying hard at Eye Level for many years now. His current goal is to get good grades so that he can get accepted into the top U.S. universities. "This will give me better direction to become an environmentalist."
In the coming years, Rayansh plans to extend his conservation efforts to address deforestation, wildfires, and wildlife extinction. He is also in the developmental stages of creating a device he calls a Smart Can. The purpose of this invention is to sort recyclable items using AI technology.
"I would like everyone to start working on saving our planet in whatever way they can," Rayansh told us. "Just like I started collecting used batteries, you can start saving trees or recycling clothes."

To learn more about Recycle My Battery, visit recyclemybattery.org.