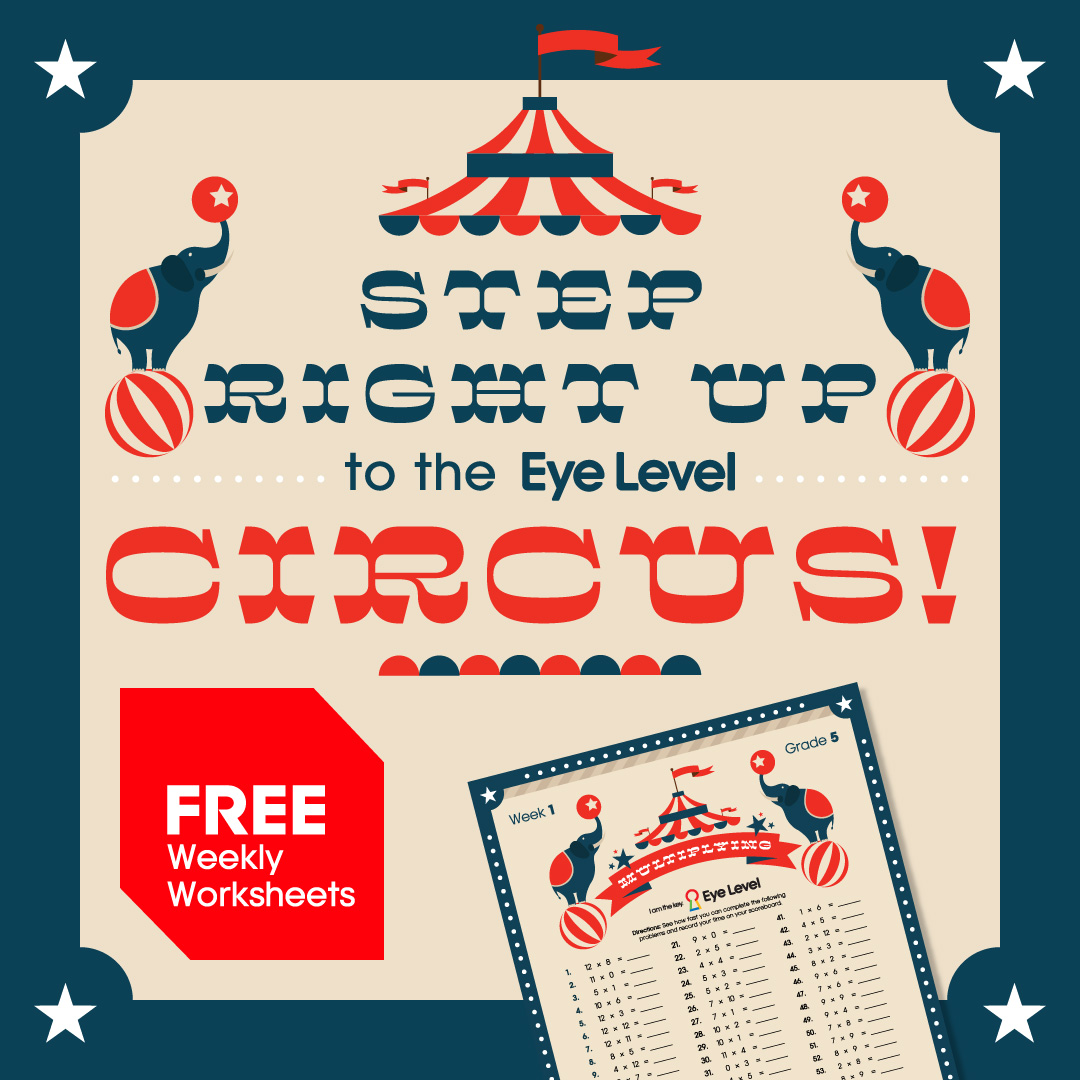 Step right up! Join the Eye Level Circus and complete the worksheets week by week. Challenge your friends and see who can get the most problems correct in the shortest amount of time! Record your time and score in the SCOREBOARD.
Week 6

Week 5

Week 4

Week 3

Week 2

​
Week 1
Answer Keys

Grade 1 and Grade 2
Grade 3
Grade 4 and 5

​
CLICK IMAGE TO DOWNLOAD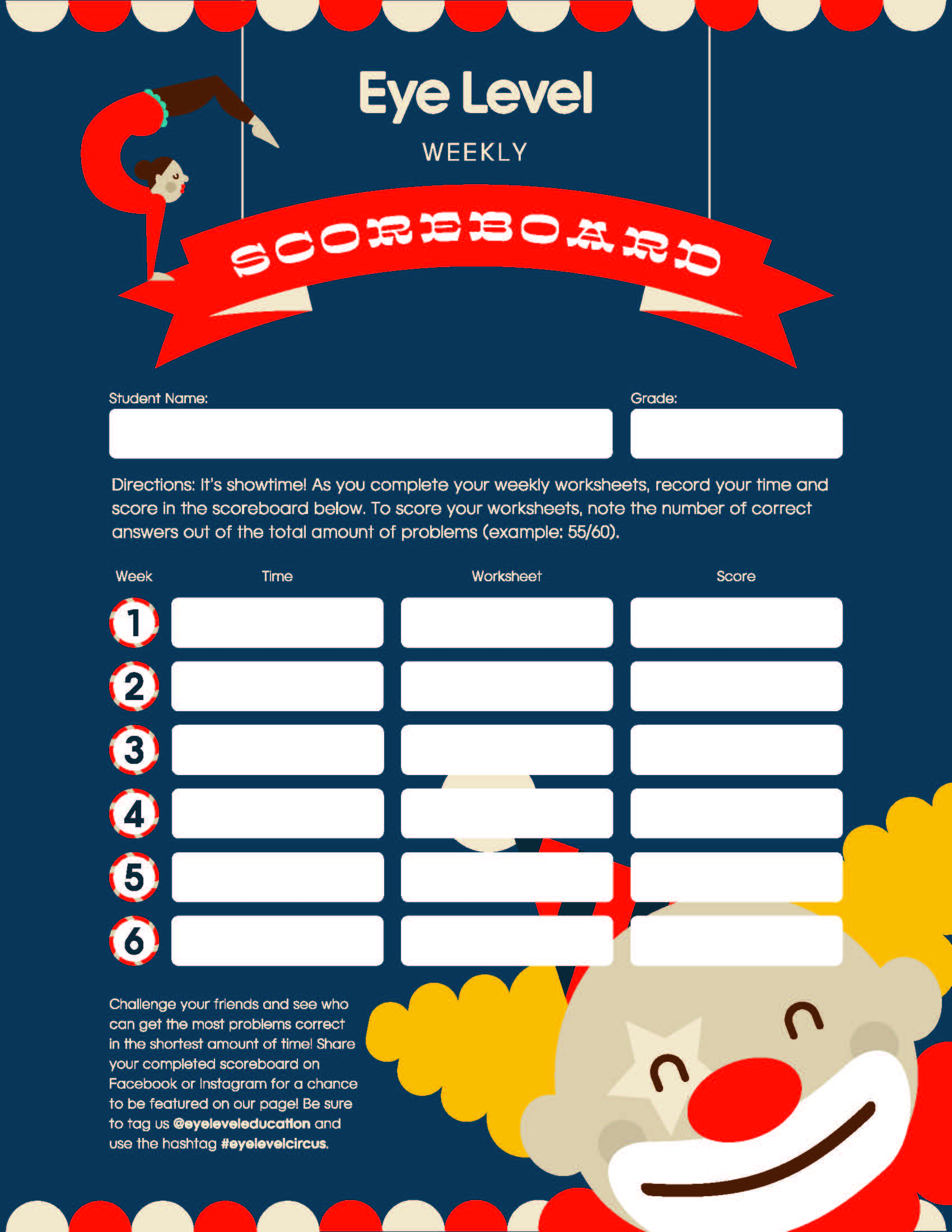 Contact eventusa@myeyelevel.com with any questions. ​​​​​​​​​​​​​​​​​​​​​