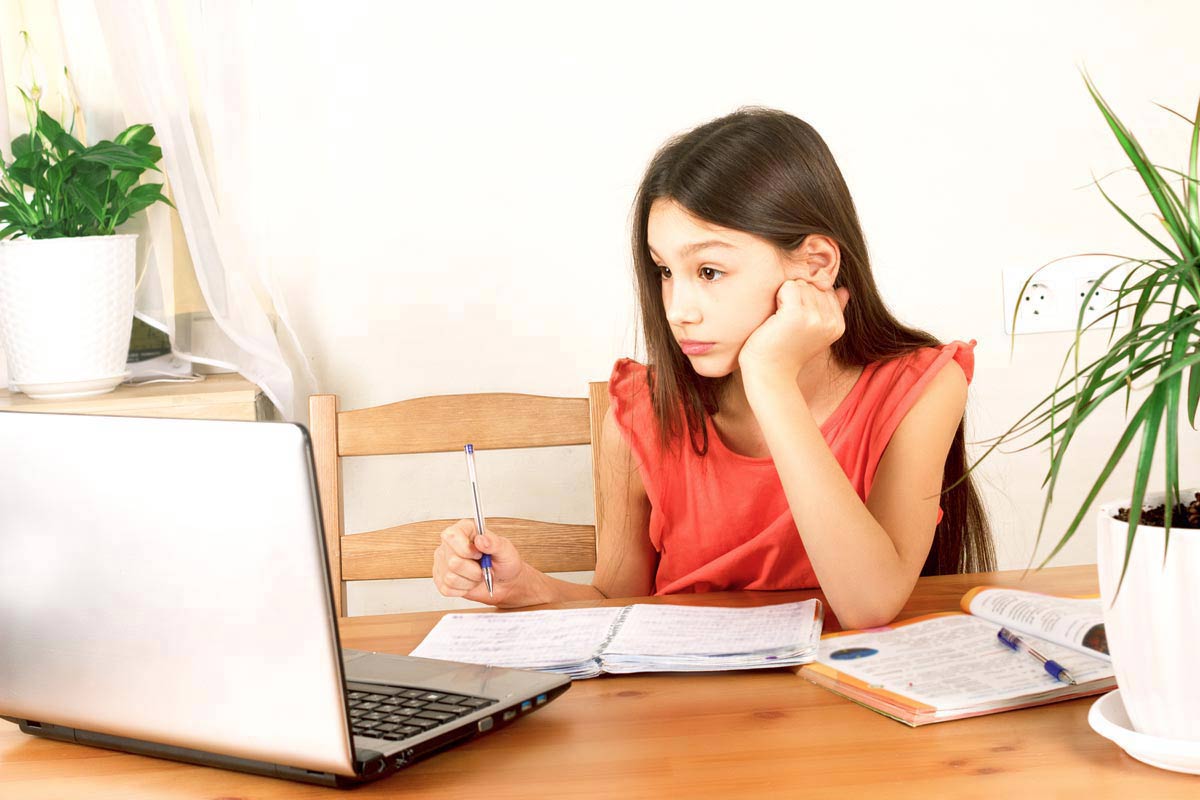 Back to school season is among us once again, but this year parents will be preparing how to send their kids to school as a result of the Coronavirus pandemic. Schools around the country are learning how to adapt to the new situation. Many public and private schools have provided live, face-to-face in person instruction, online learning, or a hybrid of virtual and in-person learning for parents. While we may find many differences this upcoming school year, there are some routines that can remain the same. Opting to homeschool your kids this year? Check out how you can help your kids settle into a routine and be prepared for a successful school year below!
1. Set aside a study space and reduce distractions. Having handheld devices or music can be a distraction for young children and can take away from their learning time. It's important to make sure the environment itself is quiet and calm to ensure your child's maximum focus is on their schoolwork. Consider letting your kids use their electronics during a break or after their work is done.
​2. Incorporate study breaks in between online learning. For some children, it may be difficult to sit for long periods of time. Younger children will need frequent breaks after completing tasks that last longer than 30 to 45 minutes. Incorporating small breaks throughout the day may help your children retain information better. Consider letting your kids go outside for fresh air and exercise.

3. Set aside a schedule and stick to it. Having a consistent routine will provide you time to plan your day. Scheduling will ensure a smooth transition to school for your kids since they will be able to balance going to and from the classroom – whether it may be virtual or in person. Consider speaking with your child's previous teachers to note when classes start. Have your kids begin their work during the time their classes would usually begin. This will ensure their routine isn't too different from what they are used to. Remember it's okay if your children are feeling confused or upset, learning virtually may be a new experience for them. Each child is different and has his or her own learning style.
4. Provide social interaction from time to time. As parents begin to opt for online learning, it's important to remember school also serves as a safe space for kids to interact. During these uncertain times, it's normal for kids to miss school, their friends, and teachers. Consider having your kids join group discussion rooms, video calls with their group of friends or simply joining a small group of friends outside and ensure they maintain social distancing. This will help make homeschooling easier for your kids while helping them maintain daily interaction.​

5. Explore your resources. Many teachers and educators have provided free resources for parents to use as they consider homeschooling this year. Consider reaching out to your child's teacher to see which resources they would recommend.
​ As we continue to navigate the Coronavirus pandemic, remember it's okay to ask for help! Be sure to maintain contact with your child's teacher. Maintain communication with other parents and educators to see what they may be doing differently. During these uncertain times, it's important to remember you are not alone and there are communities willing to lend a hand.