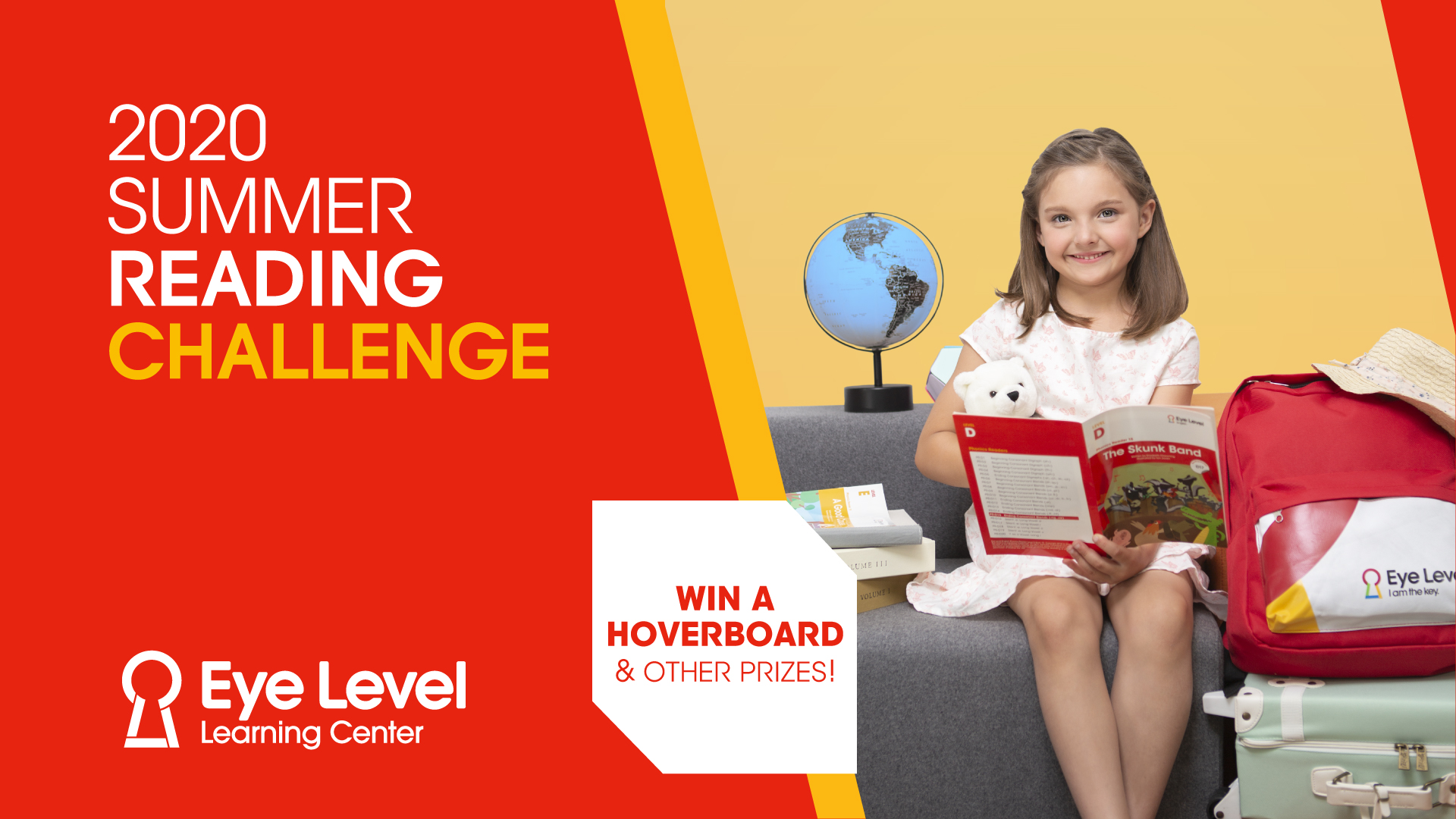 CALLING ALL STUDENTS!
Summer reading season is here! As we navigate the Coronavirus pandemic closely, we are learning to create and live in a new normal. With schools closed, it is a perfect time to crack open books that spark our curiosity and imagination. Check the details below to see how you can enter for a chance to win a hoverboard and other big prizes!
How to Participate:
- Download Eye Level's "Reading Colors My World" Reading Tracker

HERE
- Read 20 minutes every day and color in the reading tracker
- Share a picture of you and your completed reading tracker to our Facebook event page on or before August 7th

HERE
-
Read any books you'd like. For suggestions, check our Eye Level Summer Reading Book List by clicking HERE
- 2 participants will win a Hoverboard
- 2 participants will win an Amazon HD Fire Tablet
- 4 participants will receive a $25 VISA gift card!
- Children ages 4 to 15 years old
- U.S and Canadian Residents Only
- Do not need to be a member of an Eye Level Learning Center to enter
​Judging Criteria
- ​Must share photo of student with their reading tracker on our Facebook Event Page on or before 11:59 pm EDT on August 7th, 2020
- The post must include the hashtags #summerreading #eyelevel and tag us @eyeleveleducation

- ​Judges will select the prize winners by selecting the entries with the best photo and the best answer to the question "What is your favorite book from this summer and why? Write 1 or 2 sentences."
Good luck to all participants!
Looking for a creative activity to get your kids into the summer reading spirit? Create your own bookmark! Simply download our "Summer Reading Bookmark" activity below to help your child never lose track of their reading again. (Note: you do not need to complete this activity to be entered in the Summer Reading Challenge.)
DOWNLOAD LINKS:
- Summer Reading Challenge Bookmark Activity