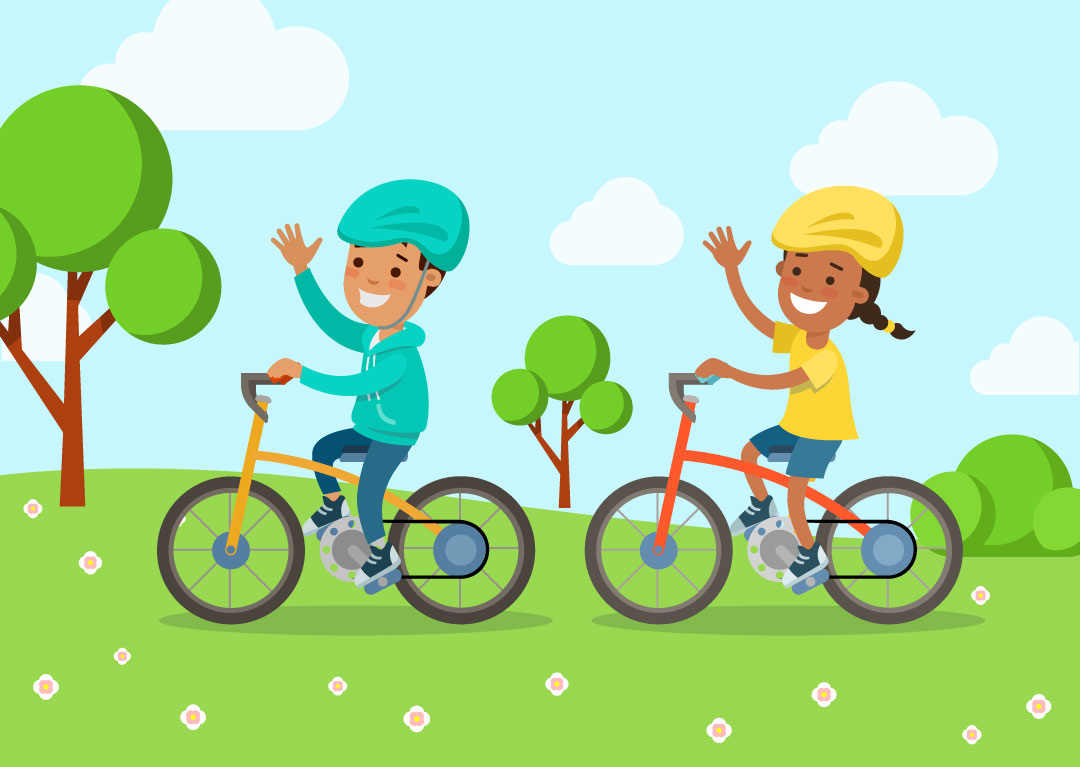 June is National Safety Month – a month-long opportunity to help prevent injuries at home or outside. This month is a time to help raise awareness about the importance of being safe with your kids inside and out! There are many ways your children can get hurt, whether that may through touching an electrical outlet or tripping over a rock. With the summer right around the corner, children may find themselves going outside for a walk or playing in their backyard. Check out our tips on how you can help your children stay safe outdoors below!
• Be sure to set safety measures outdoors. If you have a pool in your backyard, make sure you have a fence to keep your younger ones away from the water. If you have recreational slides or swings, make sure they are on flat areas and away from concrete or harsh areas.
• Keep an eye out for areas that are sustainable to growth in bacteria or fungus. Encourage your children to play away from areas such as these.
• Remind your children to wear sunscreen every time they are out in the sun! It is extremely important to wear sunscreen so you can protect your skin from the sun's UV rays. Wearing sunscreen can also help protect your children from skin cancer.
• Make sure all sharp objects, toys or sharp natural elements are away from your child's reach. If you find sharp rocks, make sure to pick them up and keep note of sharp branches or deep holes sticking from the ground. These natural elements can cause your children to trip and may result in cuts, bruises, and ruined clothing.
• Familiarize yourself with areas your children are playing in. If your children are not playing in your backyard, be sure to keep note where they are playing and what the landscape looks like. This will help you and your child be mindful of what to do and what not to do. For instance, if the area is nearby the woods, remind your child to not run too far or too fast.
As parents, we always try to keep our children safe from harm. Keeping note of the following tips above will help your children stay safe. Be sure to remind them to pass on the message to their family and friends so they can be aware on how to prevent injuries outside this summer!
​