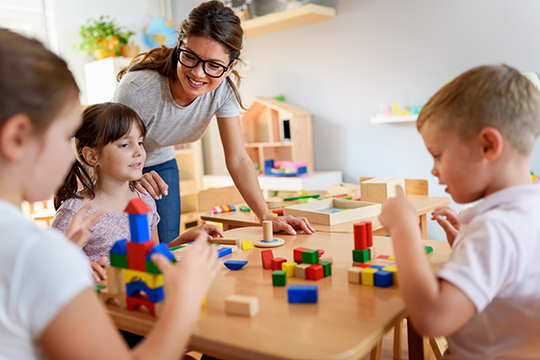 Looking for ways to keep your kids entertained during the coronavirus pandemic? Look no further! With many recreational parks and schools closed, students can still find methods to keep their minds active right at home. Check out our tips on "How to Keep Your Kids Active" below!
Implement a routine. Like adults, children need a daily routine. Many adults start their day by following a pattern or schedule. Being at home does not mean your child can't mentally nourish themselves. Adjusting your child's daily schedule to fit home life can make your and your child's day to day life less stressful. Start with using your child's school routine as a baseline and have your son or daughter sit down with you to plan day to day flow. This includes mapping out specific times for homework, mealtime, free play, exercise and bedtime. This will help implement a sense of normalcy and structure.
Go outside and play! Although it is recommended not to go outside in large groups, have your kids play in their backyard or go for a short walk. Have them play basketball or soccer or create fun, crafty activities to nourish their minds. Get some Vitamin D! For example, you can set up an obstacle course outside, create a scavenger hunt or start a garden. Let your child pick out what they would like to play with or plant outside with you. Incorporating daily activities like these will ensure no day is the same and deepen familial bonds.
Make room for screen time. While binging cartoons or kid friendly television may seem appealing, it's important to set aside time frames for screen time. Parents and educators alike are trying to figure out how to run the household, so it's important to consider flexibility in times such as these. Set aside screen time into time blocks so you can ensure your child is staying active throughout the day.
Ensure your children are sleeping at the right times. Older children may want to stay up late to phone a friend or browse the internet, but it's important they stick to a sleeping schedule to ensure optimal health. Not only will this interrupt their sleeping schedule, but it may interrupt their daily routine. It's important they have 8 or more hours of sleep to ensure they are mentally ready for the next day.
While the COVID-19 pandemic has left many people and kids at home anxious, a sense of normalcy can still be implemented to ensure both parents and children are at peace. Sticking to a schedule will ensure your child is learning and enjoying themselves!