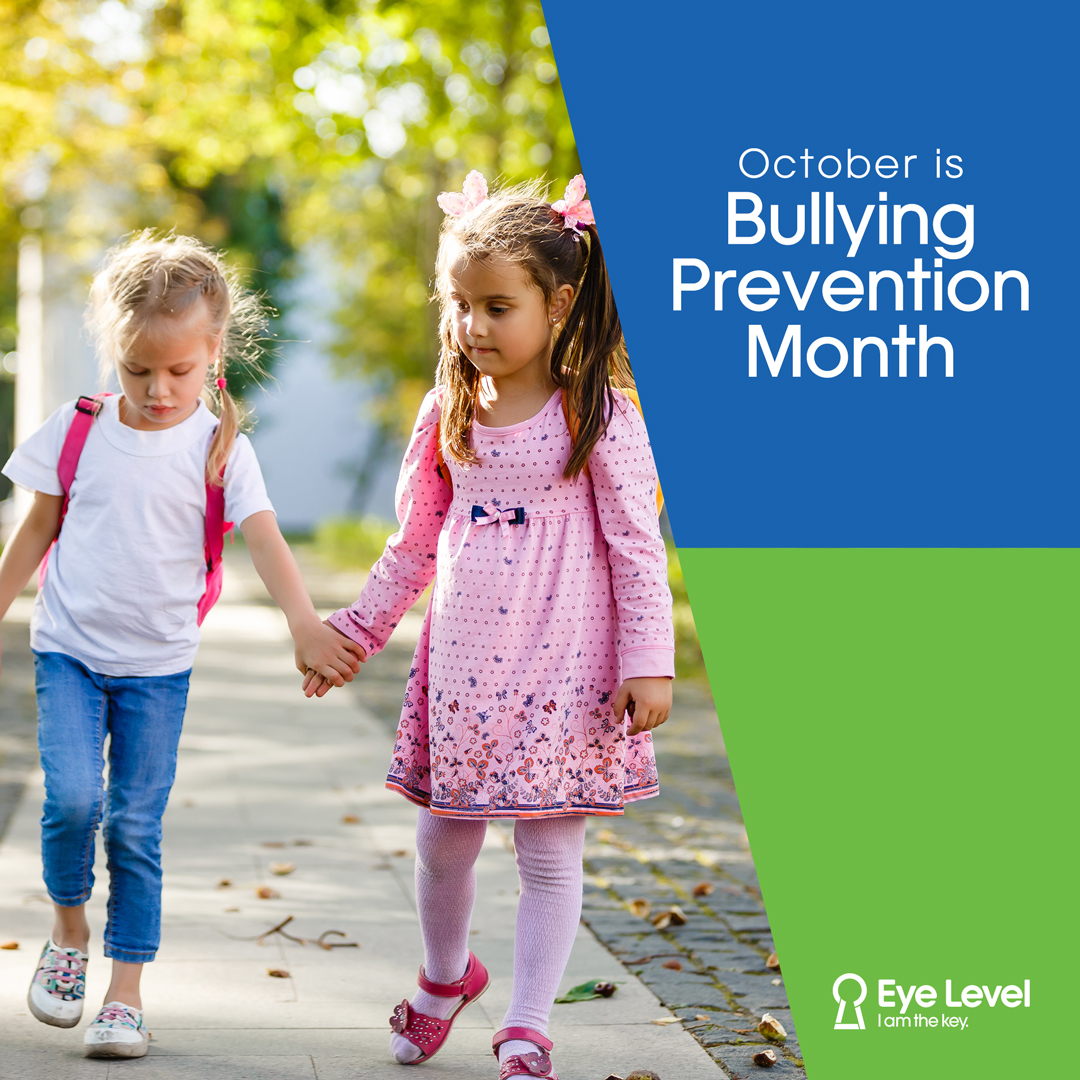 October is Bullying Prevention Month, a time to help raise awareness on an issue such as Bullying. Bullying is known as repeated aggressive behavior done to instill pain and hurt amongst children and adults. Bullying doesn't have any restrictions, and can happen socially, verbally, physically, or online. Looking for ways to help your children prevent bullying? Look no further, check out our "Top 5 Ways to Help Prevent Bullying" below!
Top 5 Ways to Help Prevent Bullying
1. Make sure your children understand what bullying is. Ask your children what bullying means to them, what they should do if it occurs and how they can help prevent it. Knowing how they perceive bullying can help you develop a framework on how to teach them ways to prevent it.
2. Know your school's policies on bullying. Alert your children's teachers and school administrators if bullying persists. When school officials are aware of this type of behavior, they too, can play a role in bullying prevention.
3. Become a positive role model. Model good behavior when interacting with those around you. Refrain from bad habits such as swearing, so your children can learn good habits from bad.
4. Urge them to show kindness to those who are being bullied or asking for help.
5. Monitor their behavior online. Be sure to express the idea of internet safety and the importance of privacy settings.
Asking your children to follow the tips above is a portion of what kids can do to help prevent bullying in schools. Practicing these habits will help perfect them. Supporting other children's habits or volunteering at their school's can also help prevent bullying and spread kindness. Let's help make the world a better place by putting an end to bullying!