Eye Level is happy to announce the launch of local versions of its recently updated website as of October 15th, 2018. With the purpose of providing improved user-friendly interface and clearer communication messages, the new website has been developed with local language services for Canada, China, Hong Kong, Indonesia, Malaysia, and Vietnam. Below are some of the main features that have been developed:
Updated Design

The new website was designed for easy navigation with less text on the front page.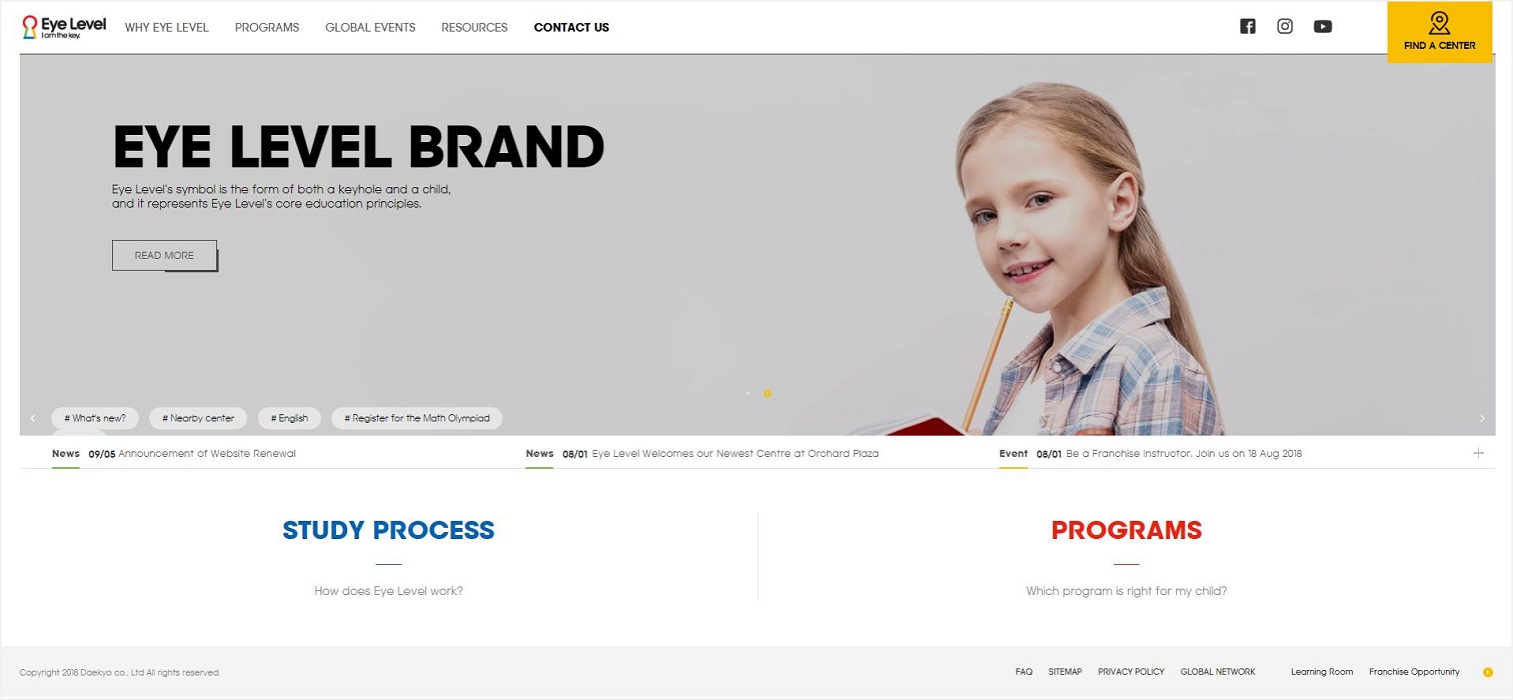 Enhanced Content Layout
1) The study process and programs were laid out in the front to highlight our services.
2) Customers can also easily access center locations and leave inquiries by simply clicking on the applicable icons on the main page. When centers are searched, the list is laid out in distance order from the customers' current location.
3) Calls can be made directly to the local representative number and/or each center when searched through a mobile device.
3) Moreover, important news and hash tags are provided so that the related contents can be reached right away.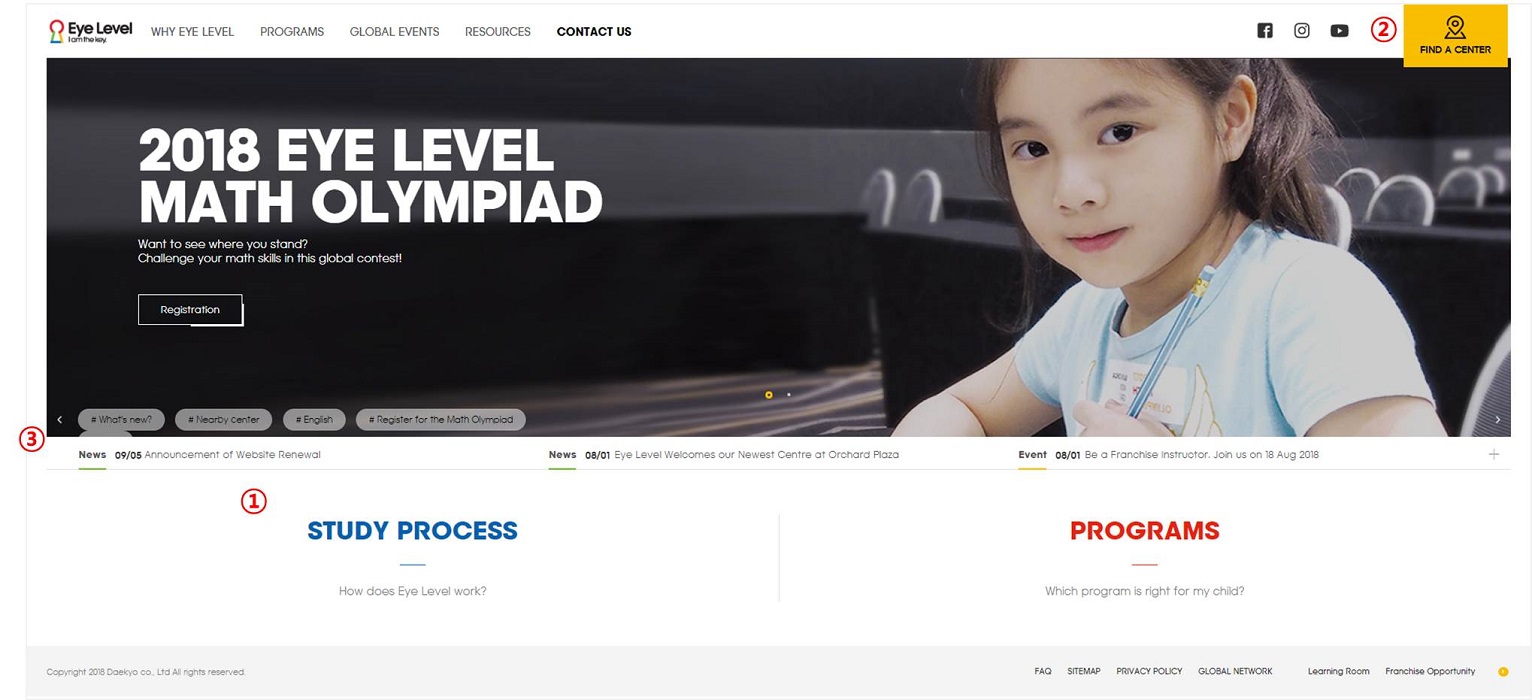 Cross-platform Compatible
By dressing up with the same look and feel with the PC version, the mobile version not only maintains a unified look but also carries most functions that the PC version provides.
Also, the adaptive web design allows the contents to be automatically adjusted to the users' device and screen size.
There is no change in the URL so customers can continue to use the same bookmarks as before.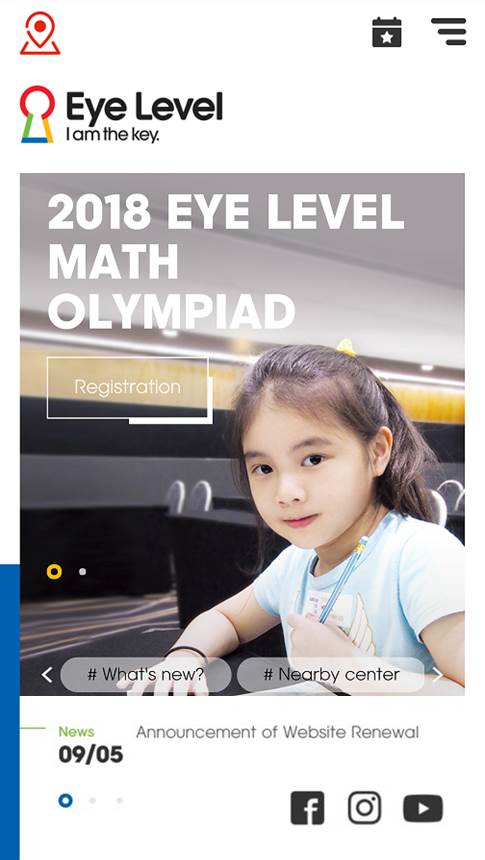 We thank you for your interest in our program and will strive to provide a better experience on the web as well as with the program itself.
​