Choosing the right learning center is an important first step when you want to reinforce your understanding of a specific subject. At our Eye Level Learning Center, our instructors are here to improve your overall comprehension, and we welcome students of every age and expertise. We'll do what it takes to accommodate your needs, and our staff are ready to consult with you about your goals.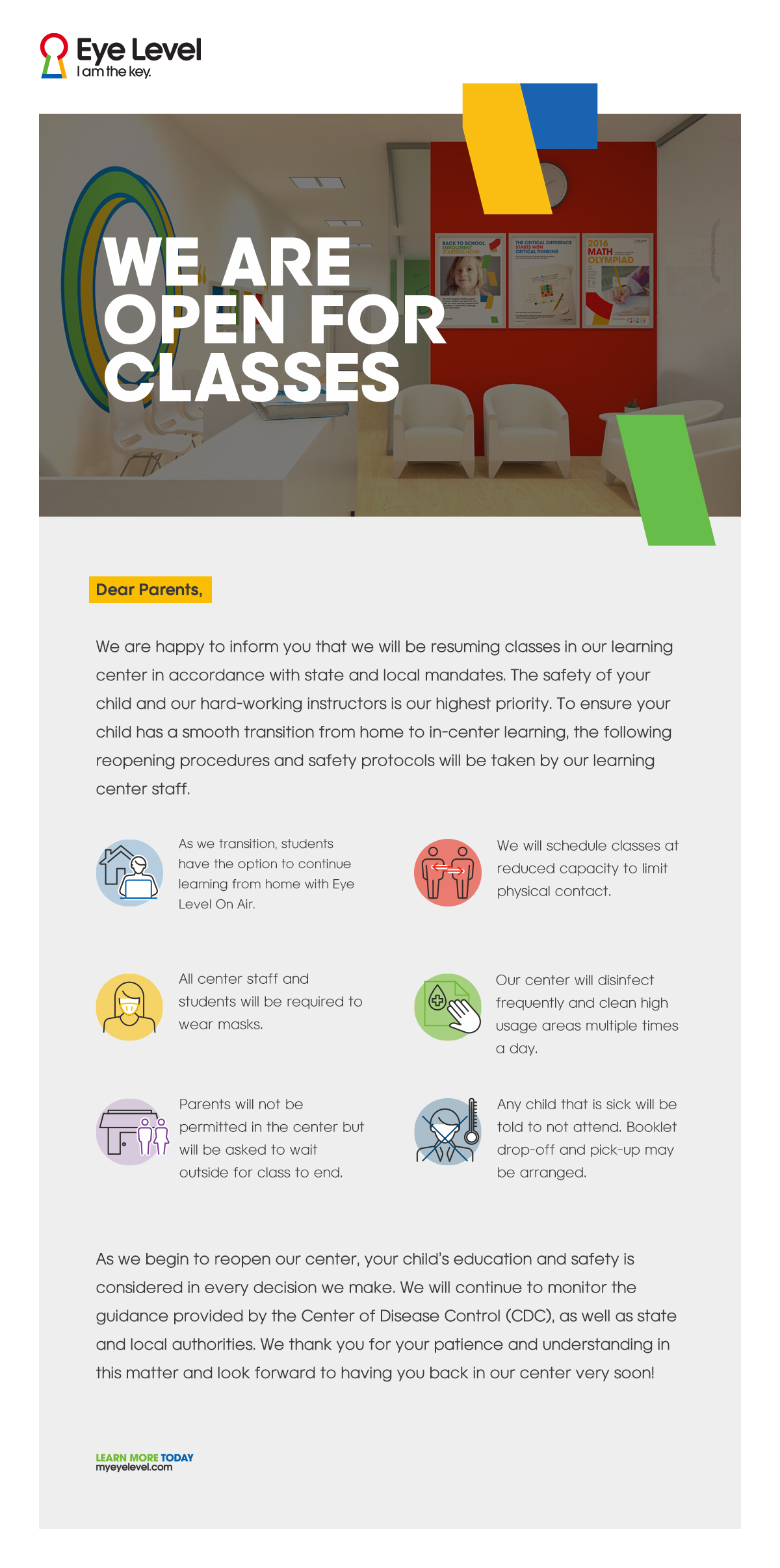 Hello Eye Level Family! Our Palatine center is open for in-person classes starting in July. If you are interested in our high-quality, supplemental learning program then feel free to contact us at (847)-764-0058.
Hello Eye Level Family!
We offer high-quality supplemental learning to help your children, grades Pre-K through 8th grade reach their academic goals! We offer English and Math curriculum to improve your child's learning through excellent coaching and individualized learning. If you are not already enrolled, call us today at 847-764-0058.
As always, stay safe and healthy!