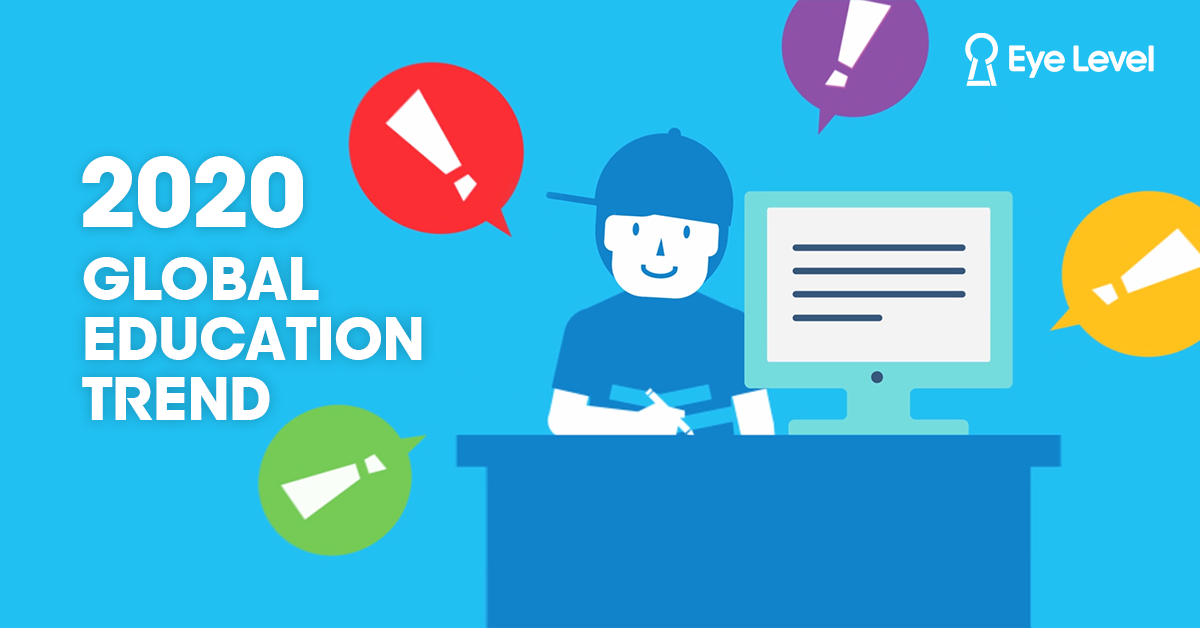 Global Education Trends
'The future influences the present just as much as the past.'
-Friedrich Nietzsche
We may choose to work to make ourselves better, learning from our past mistakes but a person who doesn't take precautions for the future is blindsided by it and may not succeed much in life. We have to take time to learn from the past, take actions today, and prepare for the future all at the same time. The idea of 'What will be' inspires us to take better actions, make better technology because it is our imagination that opens up avenues in the future.
Since education is the only tool to remove the fear of unknown or our own ignorance, here are our ideas of top Global trends that may shape up the world of education in 2020.
Online Coaching
We are already living in the age of a pandemic. With educational institutions shut down due to viruses and other impurities around us, the education system would be moving towards Online Coaching. Use of technology for education would not just be limited to the classroom, but also permeate personal living spaces. It is good for children that they may make use of podcasts, online video streaming and sharing, so that they may be able to use these online simulated classes to learn at their own pace. A lot of emphasis would be given to training instructors and making them adept in the art of virtual coaching, so that minimal contact with the children may not hinder their learning progress.
Constructivist Learning
With less teaching time in the classroom and daily interactions in the classrooms taking a backseat, all the stakeholders in the education system (parents, students, teachers and school administration) would have to think of new ways to encourage erudition. The trend would move away from lecture methods to project based learning wherein children would be active agents in their own education, with using hands on projects to garner experiences and intellect. Constructing their own tangent of learning, with their own interest in mind would be the need of the hour.
Adaption to present environment
A restriction on the movement of children would discourage field trips and other learning experiences wherein students would go out and interact in a new environment, but thanks to technology and the presence of simulation technology such as VR Headsets, Artificial intelligence (for better narration with various voice modulation options) would emerge as new trends in 2020, which would enable children to tour around different landscapes and areas, while sitting in the comfort of their homes. Adapting to the global climate and changes would be one of the top priorities and it may change the idea of contemporary education as we know it.
Eye Level Centres proffer a unique learning environment to your children, wherein they have an option to choose between online and offline modes of study, emphasising on the core subjects of English and Maths. With properly defined curriculum and age appropriate learning, it matches the International standards of teaching, keeping at par with global trends.
To know more, please contact your nearest Eye Level Centre at the earliest!