​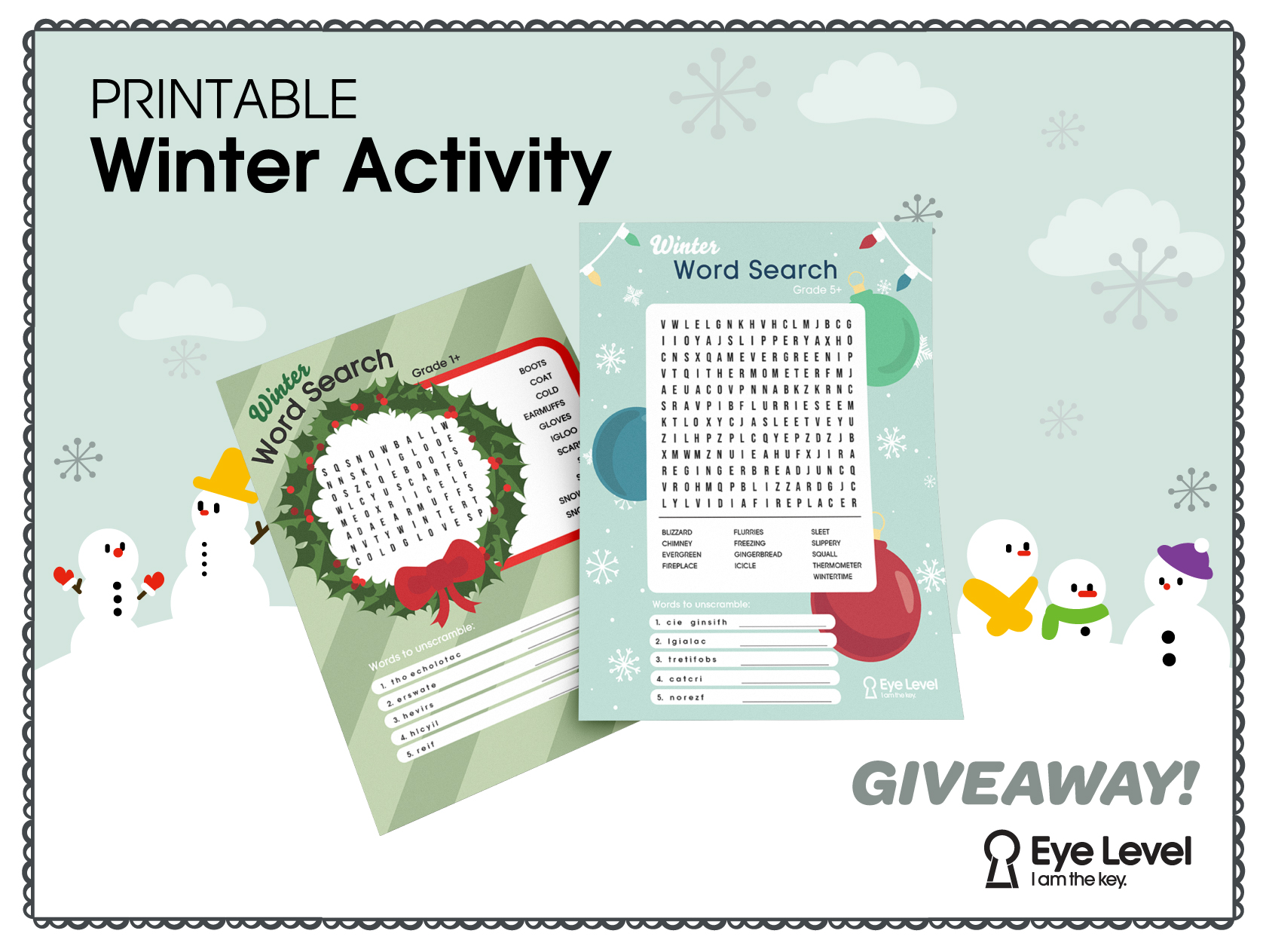 Spread some cheer…the holidays are near, and we have some chilly news for you! ☃️ Below you'll find a frosty activity to enjoy during this winter break. But don't get too cold—it's all for fun!
If you're feeling extra festive like us, participate in our free giveaway below! But remember to stay warm, because this one is super icy! 🥶🧤🧣
How to Participate:
❄️ Download the printable winter activity below
❄️ Grab your crayons, colored pencils, markers, and be creative!
❄️ Share a picture of you with your completed activity sheet by tagging us @eyeleveleducation or via DM on Facebook/Instagram (or email it to us at eventusa@myeyelevel.com)

❄️ The first 20 students to send us their pictures before December 25th AND like the activity post on Facebook/Instagram will win a FREE winter prize!​
Click the images below to download the worksheets!
Details:

◉ Children ages 4–15
◉​ Send us your activity sheets by December 25
◉​ U.S and Canada residents only
◉​ Participants do not need to be members of an Eye Level Learning Center to participate​