​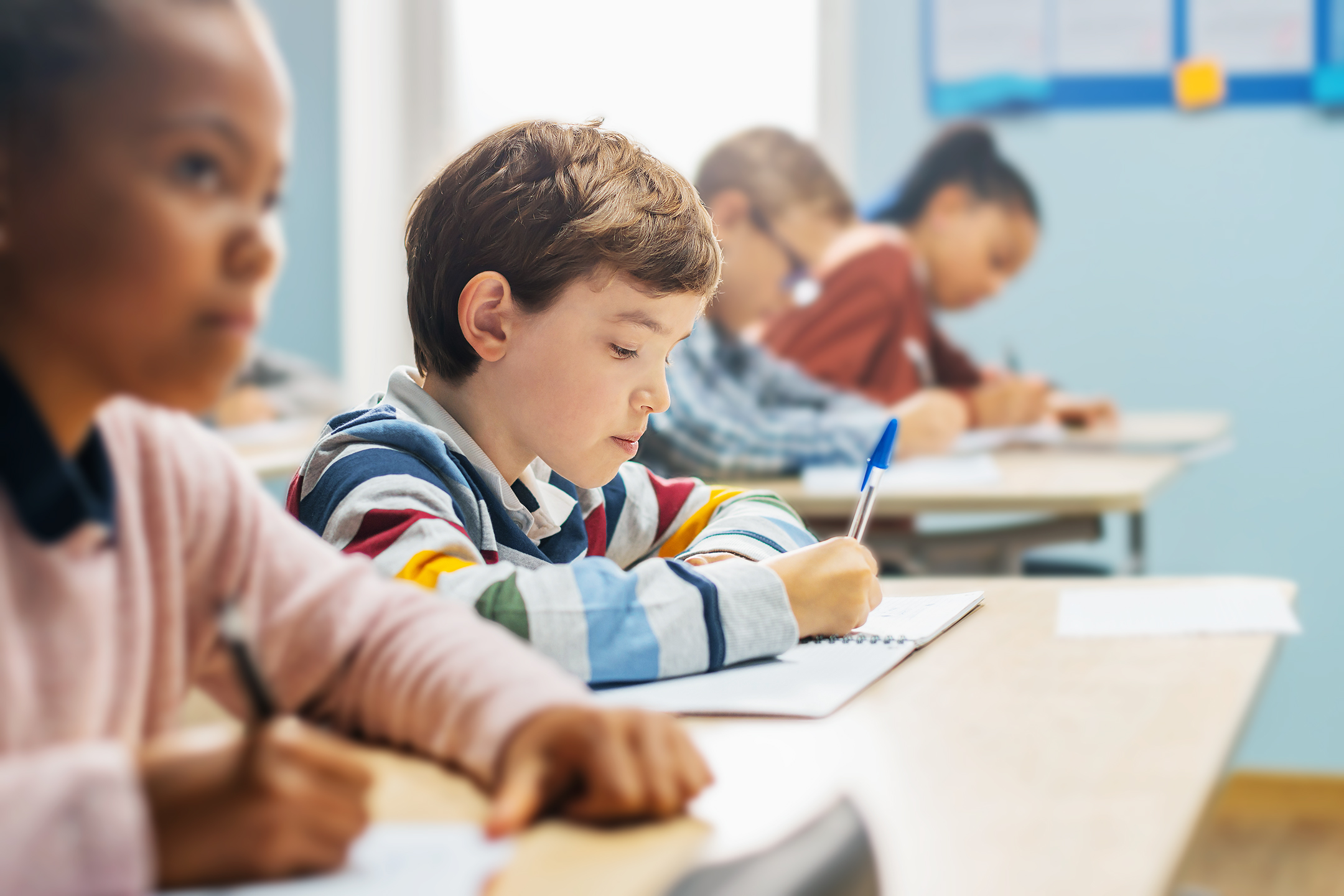 Test scores from the Nation's Report Card show that students have fallen decades behind in math and reading.
That dreadful feeling of bringing a report card home has had the entire nation in a panic since October when the National Assessment of Education Progress (NAEP) released the results of the 'Nation's Report Card.' 450,000 fourth and eighth graders were evaluated this spring by the NAEP in an assessment that measures the academic growth of the nation's students. The test has not been administered since 2019, making this the first clear look at the status of our children's education as a result of pandemic-related disruptions and shutdowns. And the results are troubling.
The data provided by the NAEP signals a dire need for improvement in both math and reading. Math saw the largest decline in scores in the history of the assessment, dating back to 1990. The reading test results show that fourth and eighth graders are reading at the same level as students back in 1992—with many students not even meeting the basic achievement level.

U.S. Secretary of Education Miguel Cardona said, "I want to be clear: The results in today's Nation's Report Card are appalling and unacceptable. This is a moment of truth for education."

HOW TO ENSURE THIS DOESN'T AFFECT YOUR CHILD
Both the math and reading assessments measure students' abilities to interpret and apply knowledge beyond a basic memorization of the arithmetic or vocabulary. Students need these reasoning and problem solving skills to succeed and thrive in a competitive world. What can you do to ensure your child overcomes these setbacks?
Get Individualized Support
The test scores are showing us that many students have gaps in their learning, which can lead to frustration and lack of motivation. Filling in these learning gaps and building confidence back up can set students on the right path.
An after-school program like Eye Level can provide personalized support that a traditional classroom cannot. At Eye Level, your child will receive a unique starting point in the program to build a solid foundation for future learning. The small-step learning approach and one-on-one instruction provide students the support needed to master concepts and feel confident in their own academic abilities.
Get Involved
Studies have shown that kids whose parents are involved in their education have better grades and a better attitude toward school than those with less involved parents.

Have discussions with your child about school and homework. Talk to your child's teacher and stay informed of their progress. At home, establish study routines and a study area free of distractions. Read books together and talk about the plot and themes. Set the example by letting your child see that you value education—take online classes, read books, and watch documentaries.
References:
NAEP "2022 NAEP Reading Assessment." 2022. www.nationsreportcard.gov/highlights/reading/2022>
NAEP "2022 NAEP Mathematics Assessment" 2022. www.nationsreportcard.gov/highlights/mathematics/2022>
______________________________________