With fears of large-scale community spread of COVID 19, mass gatherings have been banned for almost a month in India.
​
As the country goes into a prolonged lockdown period, commercial and educational activities have come to standstill.
With all of India restricted to their homes, it is only natural for children to become increasingly bored and restless. This long absence from school can also take a toll on their academic performance. This is why Eye Level, the pioneer in global supplemental education services, has come up with an innovative learning platform, Eye Level On Air.
Keeping health and safety as the top priority, all Eye Level after school programs have now been made available online. This is available for all students enrolled at the various Eye Level centers, who can access online learning at no additional cost. In fact, the offline study materials will be complemented with further guidance through the online sphere.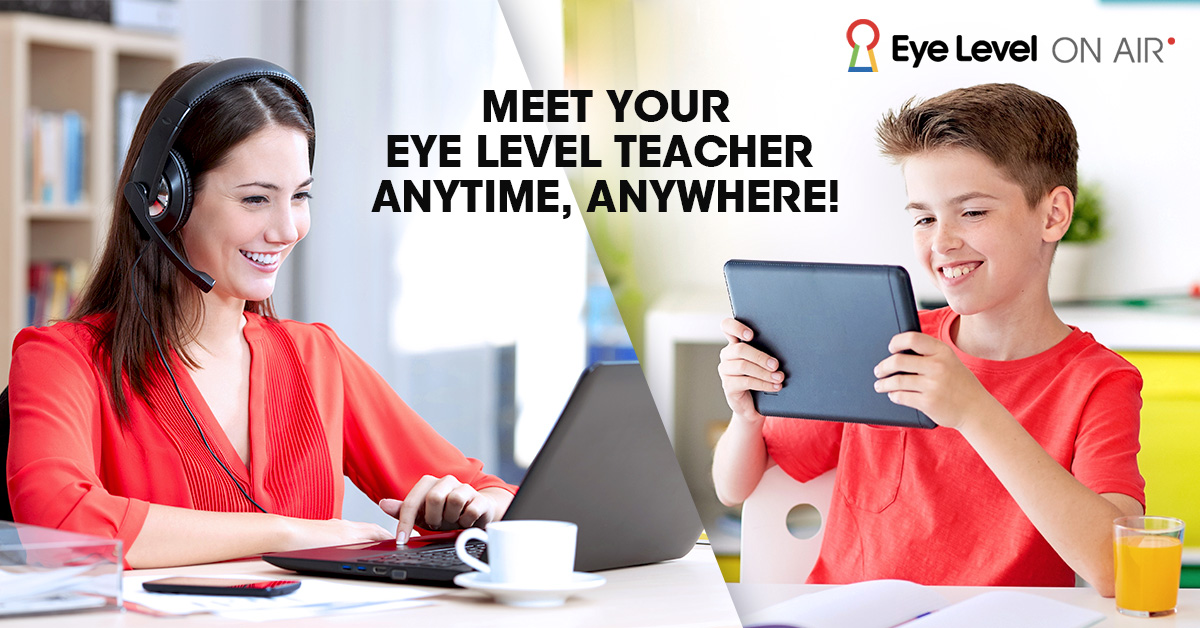 The usual individualized one-to-one offline coaching is now available online as well. Real time video chats with the instructors with the booklets available online will meet the requirements of every student. The instructors will help each student understand new concepts, review the last class lessons and learn at their own pace and build a strong academic foundation. This face-to-face facility can be accessed on any device, such as laptops, tablets and smartphones, as long as you have internet connectivity.
One great advantage of this program is that students will be able to practice self-directed learning. In fact, online classes will push them to take greater initiative regarding their education. This will help instill a strong sense of responsibility, while giving them a routine for their studies. Knowledge will then be retained well, even when they are away from school.
The program offers-
- Real-time online learning with Eye Level instructors.
- 1:1 learning ratio for student and instructor
- Off-line learning material to practice
- Tailor-made e-learning content to match with student's progress
- Provide instant online feedback to students for effective learning
The student will be getting access to –
-Free online assessments
- Eye Level booklets
- 1:1 Real time Online Sessions
- Feedback communication with both parents and students
The online learning is one of the best ways to keep your child occupied during the quarantine period. In addition, systematic learning will help children achieve proficiency in each level before moving on to the next. The homework will be checked regularly and the previous lessons will be revised as well. The aim is to ensure that no child is left behind.
If your child has enrolled but has not been able to access the workbooks, don't worry. The Eye Level booklets are available online in the Eye Level On Air Program.
This is one of best ways to stop children from losing contact with academics altogether. For now, the pandemic situation is unclear and even the government is unable to predict when things will go back to normal. This is why such online programs can work well to keep children occupied and their minds active.
With the new virtual 1:1 learning platform, you can help your child continue with their learning. Anyone who wishes to join Eye Level but is unable to do so due to the current lock down, can benefit from this initiative too. ​