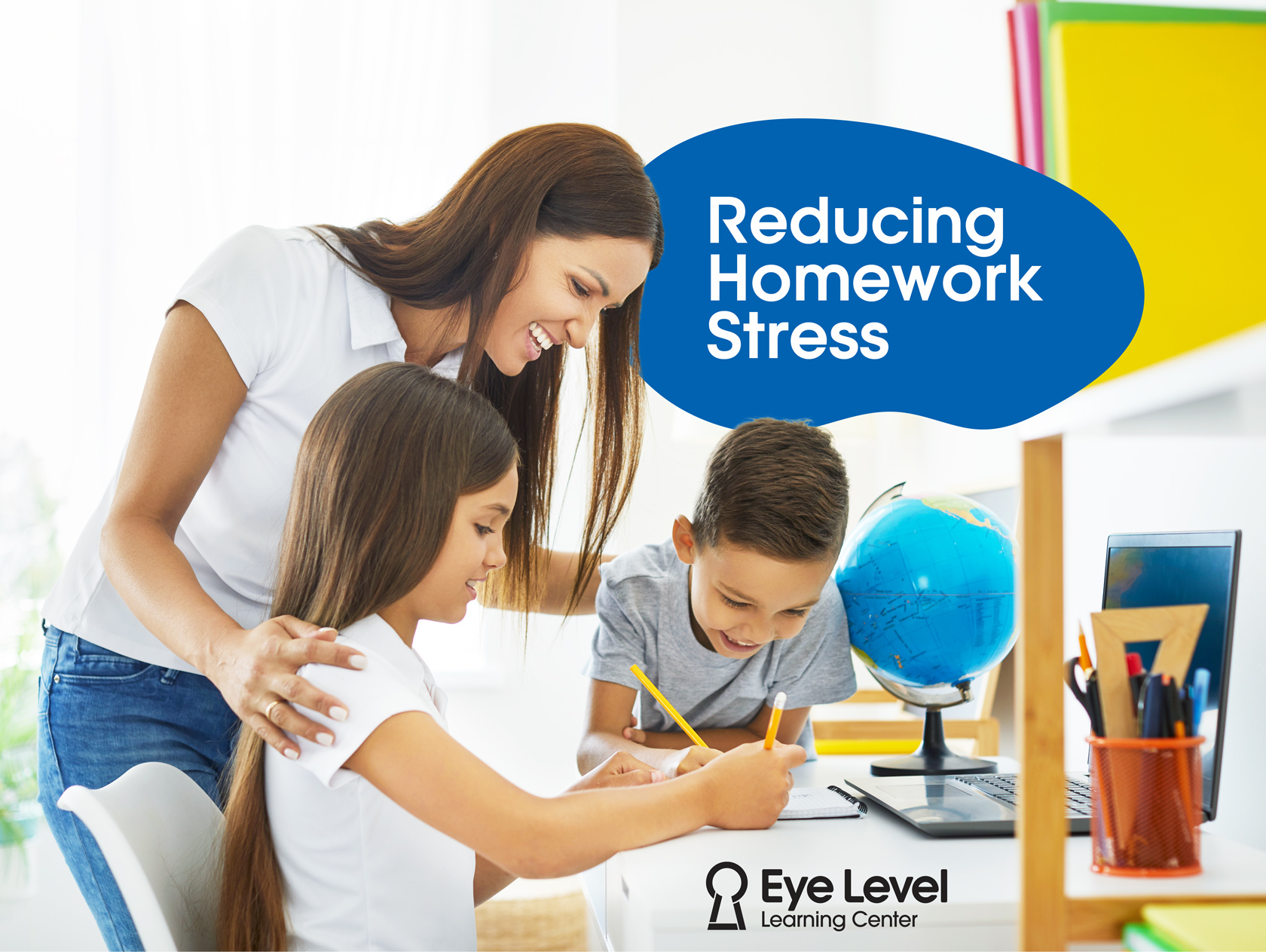 Homework—a dreadful word for both parents and children. While homework is an important part of a child's development, building independence and problem-solving abilities, it's also a driving factor in frustration among children and parents. 56% of students say it's a primary source of stress. But what causes homework stress and what can you do when your child is overwhelmed with homework?
What is Homework Stress?
It's exactly that! Anxiety about homework, frustration while working on assignments, and procrastination are all indicators of homework-related stress. The stress can leave students feeling discouraged and overwhelmed, which has a negative impact on their ability to retain information. Students who feel this way often have trouble managing their time and emotions. So, we've prepared a few pointers that can help make homework less stressful for your kids!
What Can You Do About It?
🗓 Create a routine
Make a schedule and stick to it. A clear and organized homework routine will help your children feel more motivated to do their work. Have them get started early after school so they have the rest of the evening for other activities. Establish a time limit so that homework time can feel more manageable. If they struggle to finish their work in the timeframe, discuss with their teacher to find out how long it should be taking. Finding a balance between homework, extracurricular activities, and social time can be difficult, so sticking to a routine is important.
💻 Set a designated study spot

Give students an area that is quiet and distraction free. Remove cell phones, TVs, and tablets to ensure that your children are working to the best of their abilities without any interruptions. It's easy to become distracted by noise from the living room and toys from the bedroom, so find a spot in your home that has a quiet environment. Make sure to keep the space stocked and organized with necessary items such as highlighter, pencils, and paper. A designated study area allows students to concentrate and produce better quality work.
🙋‍♀️ Don't be afraid to help
If there is a question or assignment that your child is struggling with, help them! They often know the answer but need a fresh set of eyes to get them across the finish line. Sitting with your child and asking if they need help goes a long way, especially if they're stuck on a concept. When reviewing material, be sure to consider your child's learning style.
🥛 Take breaks

We've said it before and we'll say it again. During study time, short breaks help reduce anxiety and frustration. It gives your children a few minutes to clear their minds so they can come back to their assignments refreshed and focused. This not only increases productivity and energy, but also helps students to work smarter and more diligently. The most effective break times are around 10–15 minutes, so the next time you see your child struggling with motivation, suggest a short break!
📝 Make sure they understand the material
Homework is a recap and extension of what your children learned during the school day, so if they're struggling at home, it could be an indication that they didn't fully understand the material in class. Making sure they read directions carefully. Ask them to explain or teach the concept to you to see if they comprehend the concept. Start by reviewing homework or class material from previous weeks that led up to the current work. When students fully understanding the topic, they feel more at ease and confident.
Reference:
Parker, Clifton. "Stanford research shows pitfalls of homework". Stanford News. 2014.
______________________________________