適合2-4歲幼兒 Ideal for ages 2-4​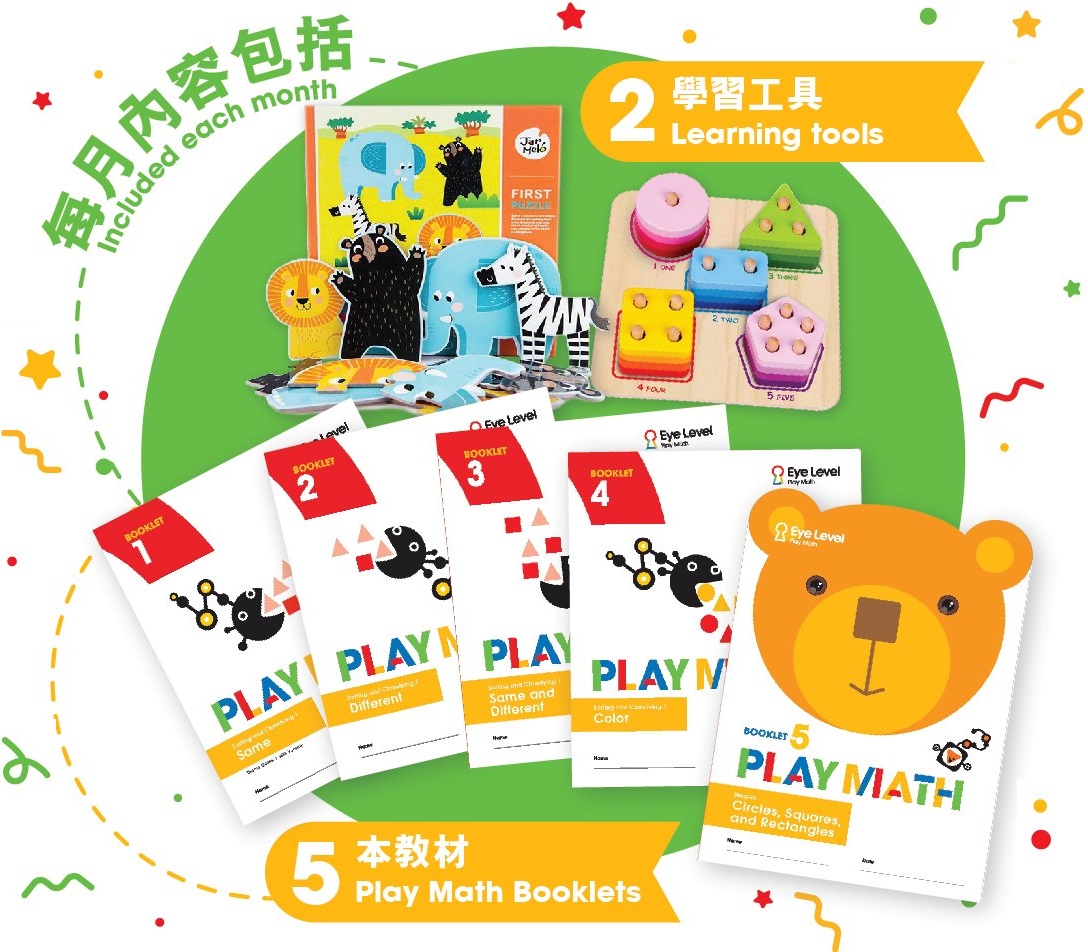 SPECIAL
OFFER
1-month: $600
3-months:$1,800 $1,350(25%off)
6-months:$3,600 $2,520(30%off)​

Call / WhatsApp us (+852 6936 7136)
Play Math At Home 如何幫助孩子?​​
How does Play Math At Home help the children?​
美國早教教授的研究指出:
"當家長積極和小朋友一起閱讀,讓小朋友更享受玩樂過程,亦有助小朋友改善其學習行為。
Children

improve their educational
behaviors
when parents
are more participatory in activities such as

reading
together

, and when parents are more cheerful and playful with their children."

澳洲教育系教授的研究指出:​
"家長參與小朋友的早期教育十分重要​,因為健康的親子關係與小朋友​的學校表現息息相關。
There appears to be a correlation between healthy parent child connections and school performance. Engaging in your child's education at an early age is essential."
(Hay et al., 2016)
歡迎按下面的連結了解更多​
Click the links below see what's included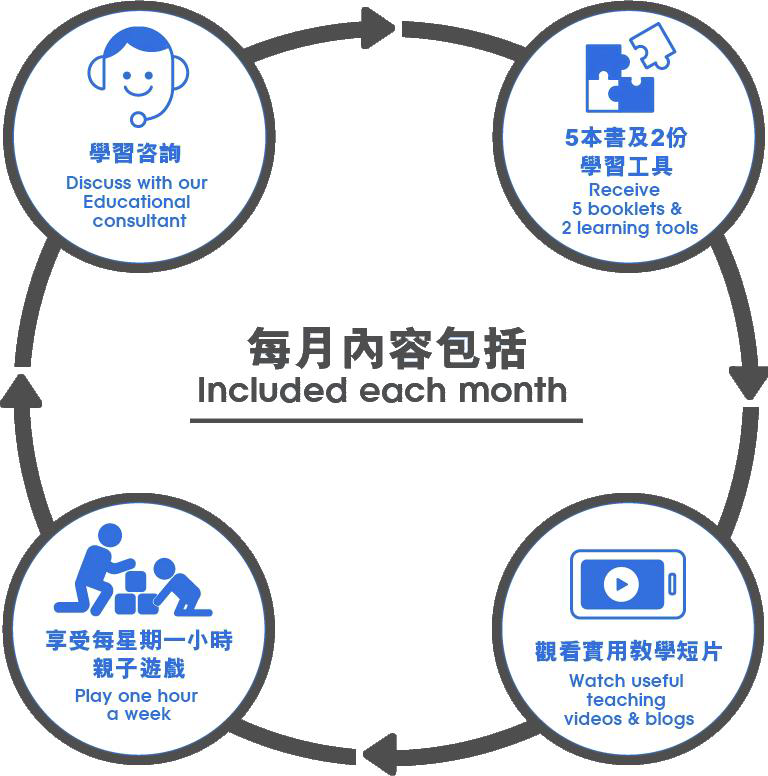 課程由著名美國數學幼教教授編寫
The program was edited by ​Dr. Debora Kuchey​​
預訂流程 Subscription Process
確認訂單 Confirm order details
- Eye Level 會以電話或WhatsApp 與您聯絡,和您確認訂單及提供付款方法
- Eye Level staff will contact you via phone call or WhatsApp, confirm the order and payment details.​
1. 指定Eye Level 分校 At selected Eye Level Center
2. 銀行轉賬 Bank Transfer
3. 轉數快 FPS
4. PayMe
- 教材將會於確認付款後3個工作天送出
- The tools will be sent out within 3 working days
​