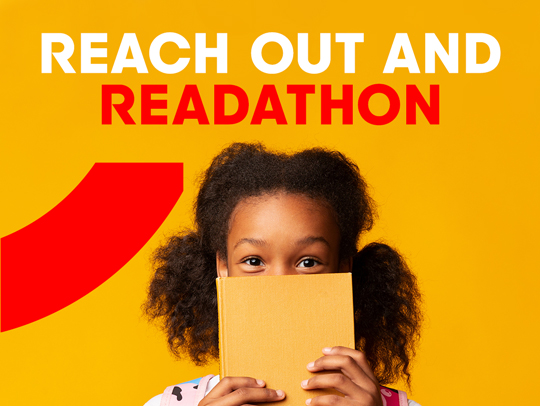 Welcome Readers and Parents!
In honor of National Reading Month we have partnered with Book Aid International to bring the hope of literacy to children in impoverished areas of the eastern world, as well as to make reading fun and exciting for your child!​
From March 1 - 31, 2020, children will have family and friends sponsor books they read.
The student that reads the most will receive a Free Fire HD 10 Tablet!
At the end of the month Eye Level will match the funds raised and donate them to Book Aid International.*
This competition is open to members and non-members.
To participate, reach out to a local Eye Level Learning center to receive your Readathon Kit which includes:
- Readathon Rules
- Reading Tracking Sheet
- Readathon Request for Pledges
- Sponsor pledge form
A Few Things to Remember:
- You must currently be in grade 2 through 9 to participate
- Readers must submit their Reading Tracker and Sponsor Pledge Forms to their local Eye Level Learning center by April 5th ​
- All students that hand in their forms by April 5th will receive a participation prize
- The North American Winner will be announced here on April 10th
Good luck and let the reading begin!
*Eye Level will match up to $1,200 to be donated to Book Aid International.
​