Dear Parents & Students,
LEARNING THAT'S ALWAYS AT YOUR CHILD'S LEVEL
It's mid-year and many students may slow down at this time of the year. We at Eye Level, it's time to Spark The Learning​. At Eye Level, we nurture independent learning, problem-solving ability, conceptualizing and critical thinking skills through our award winning Math and English programs.
Supercharge your child's learning by enrolling into any of our programs by 15 Aug 2023 and enjoy:
✅ 100% Registration Waived
✅
1 Additional Class
✅ Free Diagnostic Test
✅ Free Eye Level Backpack
​Discover your child's current learning level with a Free Diagnostic Test today! For more information, contact your nearest Eye Level learning center today or click HERE and we will get back to you.
​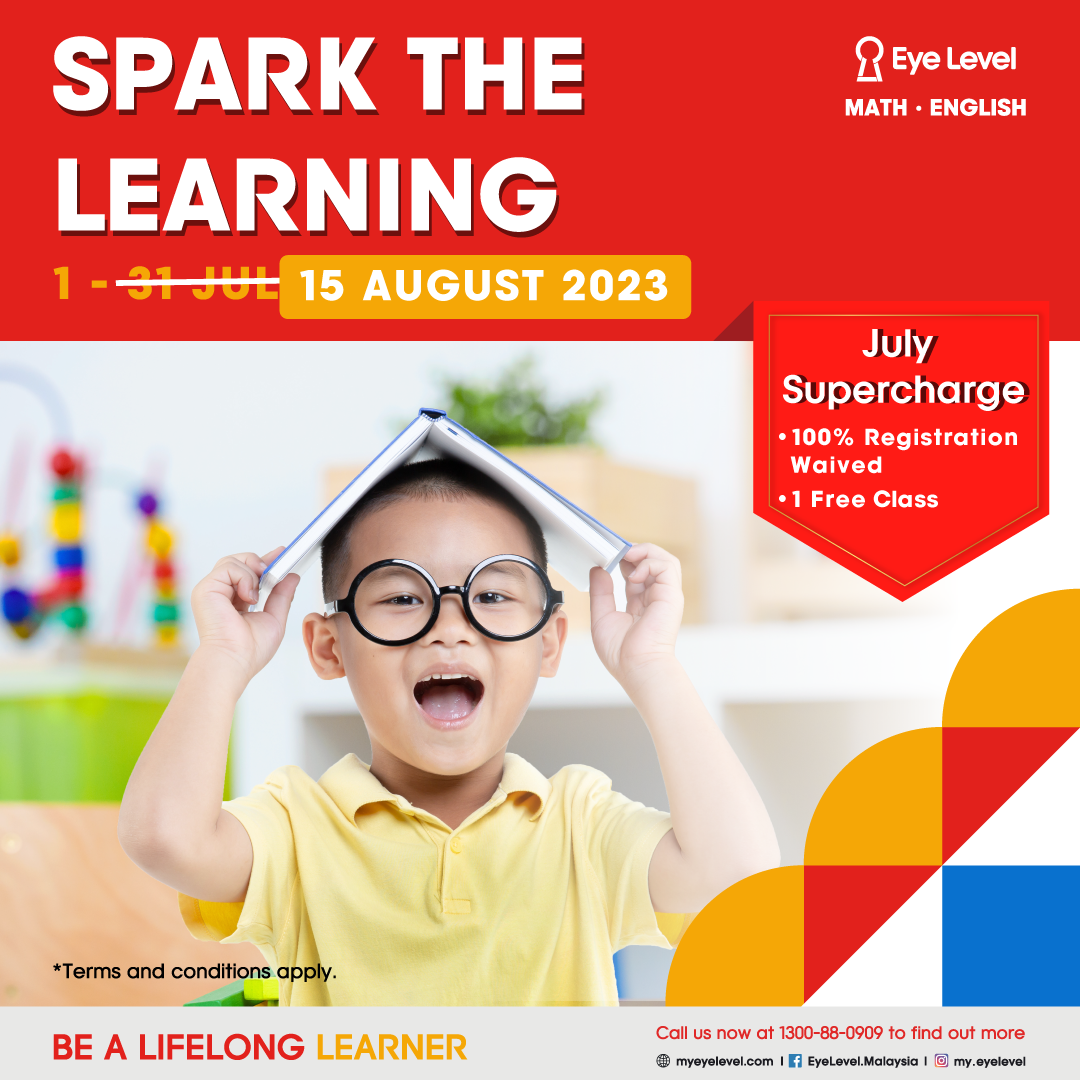 #EyeLevelMalaysia #SparkTheLearning #JulyPromo #EyeLevelMath #EyeLevelEnglish​
​
​