Students can do the self-learning.
However, it's much easier to learn with tutor's instruction and teaching materials.
Eye Level Easy Learning Package for New students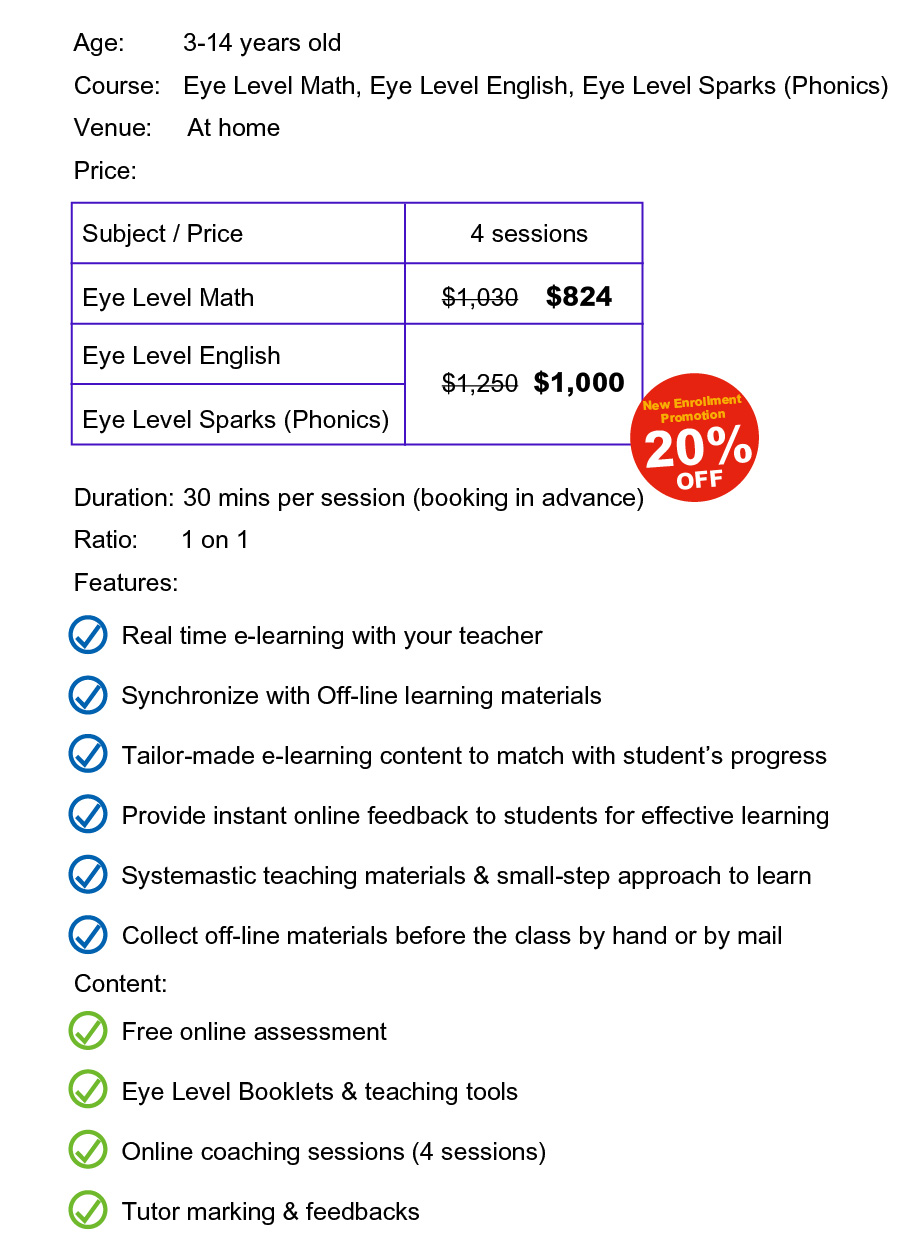 20% off and enrollment fee waived for New students
or new subject(s) enrollment (4 sessions), valid until 31/3/2020 30/4/2020 (extended to April 2020)​
Enquiry or enrollment, please contact your Eye Level Center or whatsapp us.

📞Tel: 2104 0188